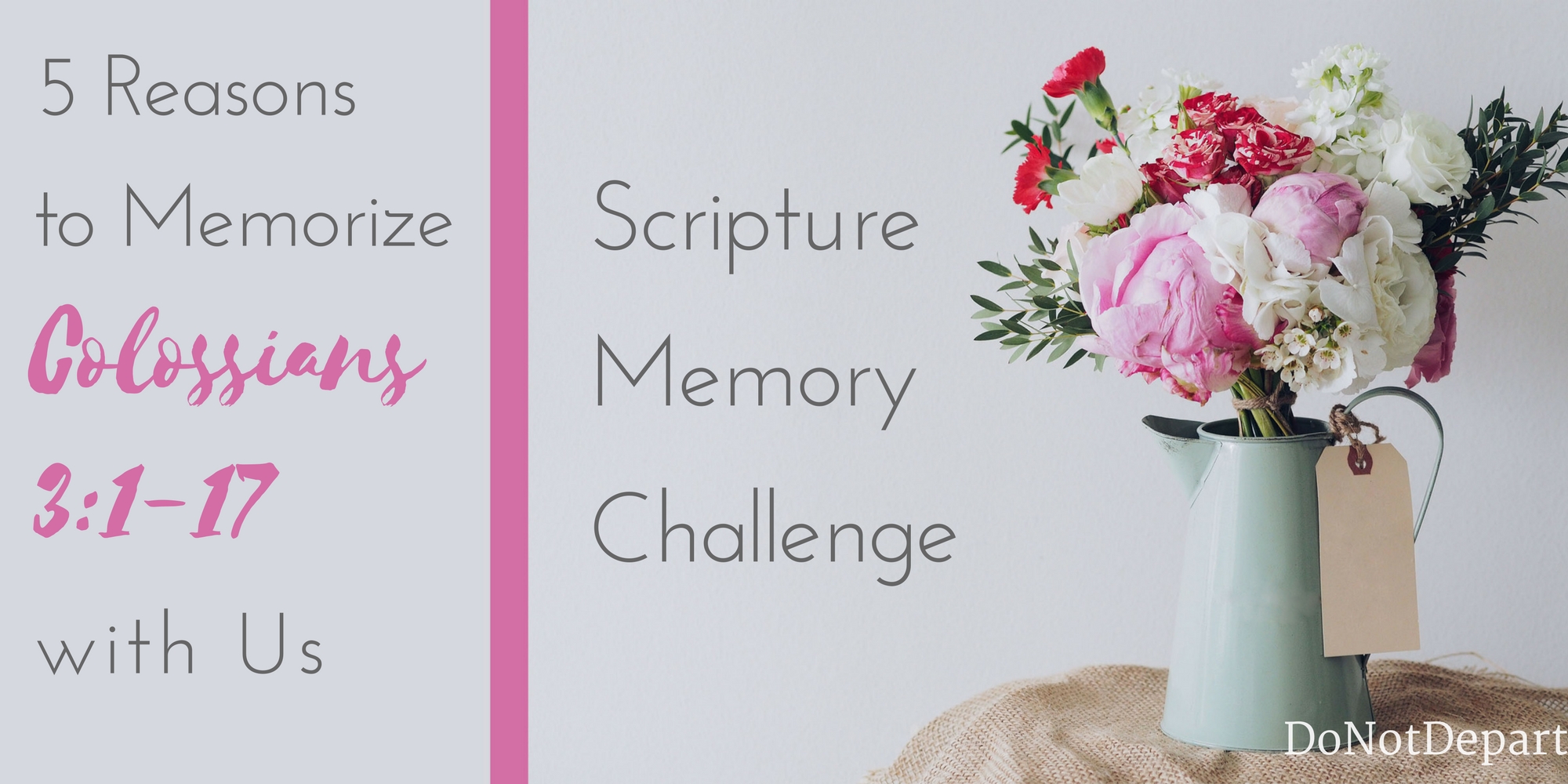 Why should you invest your time and energy in memorizing Colossians 3:1-17 with us?
Here are five reasons. We'd love to hear your own reasons in the comments.
1. Because you want to think healthier thoughts.
It's easy for our minds to trap us in mundane loops of negative thoughts and complaining attitudes. But in Colossians 3 we receive encouragement where to place our minds instead.
2. Because you want to get rid of bad behaviors.
While there's no guarantee that we'll see behavioral shifts at the end of this memory challenge, we can trust that God will change our thought patterns when we rid ourselves of old paradigms and are renewed in the knowledge of God. And changed beliefs often lead to changed behaviors.
3. Because you want practical steps to live more like Christ.
In this chapter, the author apostle Paul outlines specific practices we can immediately apply in our everyday lives and relationships to better live out our destiny as God's chosen people.
4. Because you want more love, more unity, more peace, more thankfulness.
The virtues of walking in Christ's character are stated plainly in several of the verses we'll be learning. Who wouldn't want more of these things?
5. Because we want you on this journey with us.
We love our memorizing community. Whether you've been with us for several challenges already, or if this will be your first time to memorize several verses in a row, knowing you are beside us makes it easier to keep moving forward.

You'll receive links to our printable resources, and a short email each Monday to remind you of our verse of the week.
Update:
If you want to order Katie Orr's study guide for Colossians 3:1-17, Everyday Obedience, it is now available for pre-order both for paperback AND Kindle. See more at Amazon.
What reasons would you add about why it's good to memorize together? Please share in the comments.