Are you hearing invitations from Wisdom through Proverbs 8 and 9?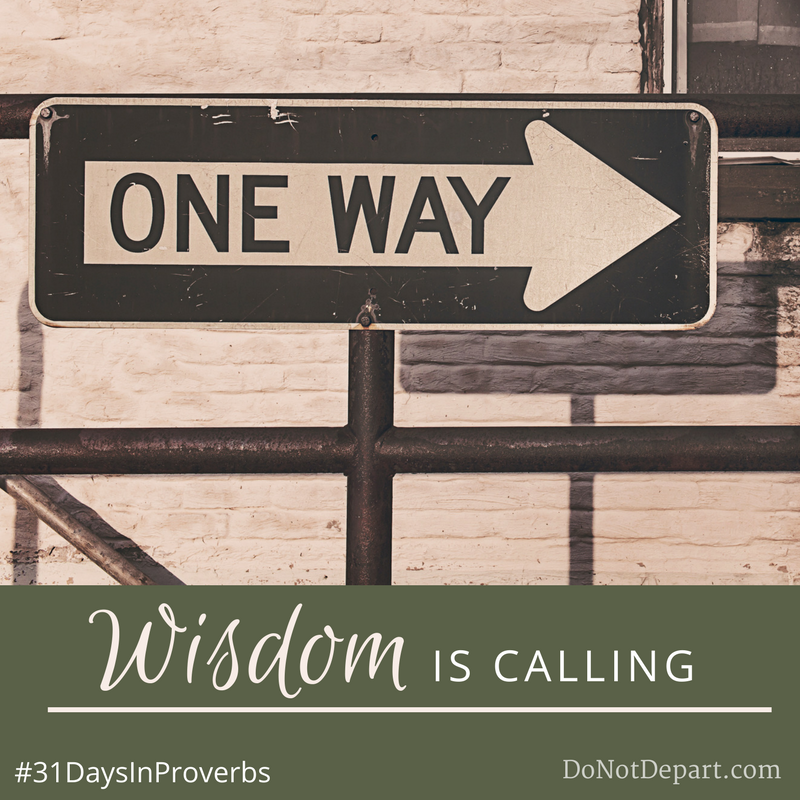 The book of Proverbs is in the Poetry division of the Old Testament. But it is also part of the wisdom literature. It covers many topics and applies to all of us in many stages of life.
Read Proverbs 8 and 9 and see which nuggets of wisdom are meant for your life this week.
Proverbs Chapter 8
Now understanding releases her voice.
Wisdom cries out, that all men may rejoice.
Wisdom and prudence are better than gold.
Knowledge, herself, has a value untold.
– Alvy E. Ford
The Bible in Verse: A Bird's-Eye View of Scripture as Observed through the Eyes of a Poet
I sometimes wish that lady Wisdom really was a person walking down my street (Proverbs 8:2), tapping me on the shoulder, handing out specific truths to each person she meets.
But instead, while He does still speak, God wants us to intentionally seek out His wise voice to hear Him from among the noise around us. He wants us receive the armloads of life (Proverbs 8:21) that He gives us each day. And when we do, we also receive His good pleasure (Proverbs 8:35).
Does a particular word or verse stand out to you in chapter 8? Look it up in the original Hebrew or read a commentary for more context on your verse.
This verse encourages me to wait daily on God.
"Blessed is the one who listens to me, watching daily at my gates, waiting beside my doors."
Proverbs 8:34
Proverbs Chapter 9
Wisdom has builded; her table is spread;
Here may the simple turn in and be fed.
Clamorous woman is wicked and vain;
Here may the simple turn in and be slain.
– Alvy E. Ford
It sounds like an easy choice, yes? Choose life or choose death (Deuteronomy 30:19).
But the self-discipline to exercise wisdom doesn't always come easily to us.
So let's use Solomon's words and God's truths in Proverbs 9 as reminders that choosing blessing over curse every day is worth our efforts.
Is there a verse in this chapter that you'd like to meditate on? To memorize?
My choice is likely one of yours too:
"The fear of the LORD is the beginning of wisdom, and the knowledge of the Holy One is insight."
Proverbs 9:10
Keep reading one chapter of Proverbs a day for our 1 for 31 Bible Challenge. It's a wise choice to make.
What's your favorite verse from Proverbs 8 or 9? Please share your thoughts in the comments here. Also join our community Facebook group. We're keeping up daily conversations there.
Our series so far: