The DoNotDepart Team would like to wish you a very Happy New Year!
2016 is literally just around the corner!
I have no idea what the New Year will hold in store. I don't know if I'll succeed or fail in the goals I've set and the plans I've made. I'm not sure that even 6 months from now will look anything at all like today. But one thing I'm sure of? That there will be newness.
New growth in Christ.
New displays of God's faithfulness.
New reminders of His love.
New opportunities to serve in His name.
New awarenesses of His constant presence.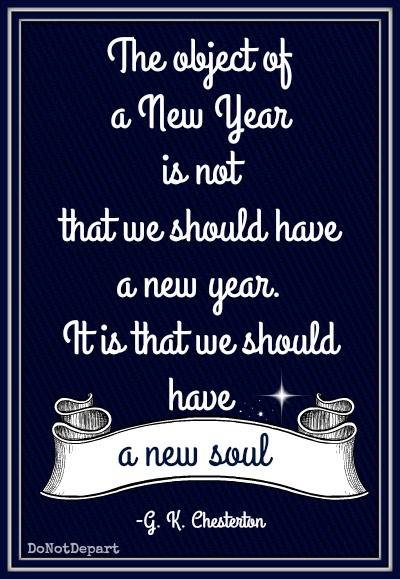 You get the idea. Newness.
As a person that tends to be a "creature of habit", sometimes all this newness scares me. But today, I'm not feeling fearful. I'm feeling joyful and excited!
Because I know that in all this newness, He'll be with me. God's already gone ahead of me to prepare places and spaces for me, and to prepare my heart to meet with Him when I get to wherever-it-is-He-leads-me.
I'm thankful for the knowledge that I'm a new creation in Him and that He works newness in me!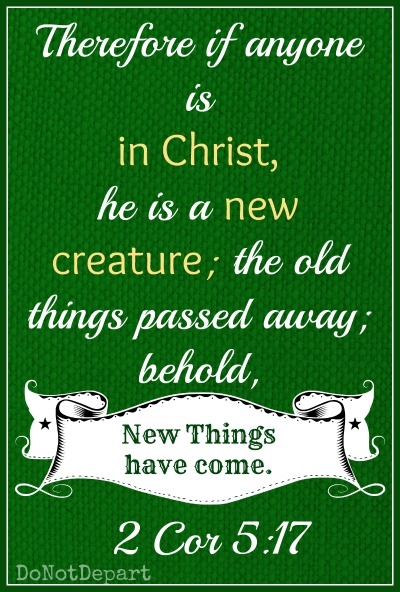 How are you feeling about 2016? Are you excited to meet with God on the path He's making for you?
We pray your New Year is blessed richly in the knowledge of His goodness, love, and presence. 
~Ali, Caroline, Lindsey, Lisa, Patti, and Katie