My physical therapist asked me to list any injuries I've suffered requiring medical treatment. When I finished and looked up, her mouth hung open in disbelief. "It's amazing you're still alive; you must've lived in constant fear!" I hate it when people see through me like that.
Legitimately labeled "accident prone" as a child, my mishaps left behind scars on my body and fears in my mind. I wondered if the PT also saw evidence of my deeper scars and fears, left behind by things not treated with splints or stitches. Unseen injuries heal reluctantly, often leaving us believing the worst, leaving us limping through life in fear.
Believing lies of fear leaves us with one hand on a life preserver or patching holes in our protective walls. Fear-lies are like that, robbing us of opportunity and joy. Unlike the pain of broken bones or cuts, some of life's most painful scars can be passed on, unless we believe better.  Until we put to death lies that give birth to fear and believe what's true, we need rehab of the heart and mind.
To believe something better than fear is to believe God's promises. His truth has power over fear. 
He holds my hand, so I'm not thrown down (Psalm 37:24).
He keeps me, without even sleeping, and won't let my foot be moved (Psalm 121).
His perfect love casts out fear (1 John 4:18).
The power of my God is better than my hazardous history on playgrounds and bikes and gyms and trails … and relationships and attempts and dreams. The truth is that He will not stop gripping my hand or let me be thrown down; He will hold me and steady me and keep watching over me.  Believing that truth is better than believing the suggestions of the fear loving, reckless Enemy!
Truth sets me free from fear and gives me confidence.  A man once believed better than the fears whispered to him as he approached the masses of India, believing he should "Expect great things from God; attempt great things for God." (William Carey)
For a gal with a long history of ER visits, it takes a lot to convince me that I'm secure. And when our hearts bear deep scars from life's impact, it takes a lot to convince us that we're secure.  Do your scars keep you living in fear?  In your church? In your friendships? With your family? In your marriage? In your career?
Our Keeper offers us healing to cover over each scar and give us confidence to carry into each new opportunity. Do you believe it? That's so much better than fear.
_________________________________
A guest post by: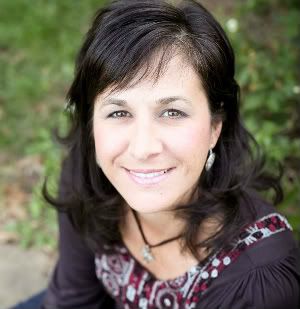 Julie Sanders is a Women's Ministry leader who loves to share God's word with women in her hometown and around the world in a way that shows truth applies to life. She keeps busy with her adventure loving Pastor-husband and two teenagers, and she tries not to be a helicopter mom, since she knows first-hand that accidents DO happen. Julie feels safe knowing God holds her hand and offers peace in every mishap of life. You can find her blogging at Come Have a Peace and on Twitter, and she'll secretly like you more if you drink coffee.
_________________________________
For the month of December we are sharing posts and quotes to help us escape the Cycle of Try Harder, through Believing Better.