At the beginning of the month, Katie introduced our series with a post on "believing better" instead of trying harder; focusing on our faith and letting go of the guilt to do more. The Do Not Depart Team wrote about believing God to forgive, believing God to heal, believing in a big God, believing God in the times of waiting and believing God in difficult circumstances.
These posts prompted me to consider: I know I believe IN God, but do I truly believe God?
Do my actions and choices reflect that I believe God to forgive, heal, & provide? Do I go about my day moved by the moments & influenced by my environment resulting in reactive chaos?
Everything changes when I am intentional. When I set up patterns or establish a rhythm with God in my day, week, month, even year, then I can stay in tune with His Spirit and my faith is secure. My actions reflect a stronger belief…not because of my efforts but because of staying in step with His Spirit through intentionality.
As we begin the new year let us not have a list of activities that we will fail to fulfill after a couple of months. Instead let us think about how we can set up a rhythm with God. What can we put in place in our lives that keep us connected to Him?
"A rule for life is a simple statement of the regular rhythms we chose in order to present our bodies to God as our 'spiritual act of worship' (Romans 12:1). Each rule or rhythm, is a way we partner with God for transformation only he can bring…Life-giving rules are brief and realistic scaffold of disciplines that support your heart's desire to grow in loving God and others." Adele Calhoun from Spiritual Disciplines Handbook
God desires us to have life and to have it abundantly (John 10:10). He wants us to be in tune with Him so that we are free to rest in Him and not our efforts.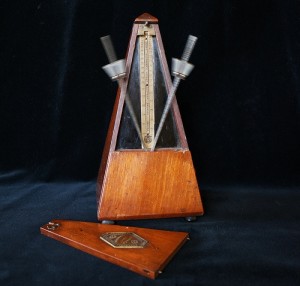 How do you realistically establish a rhythm (or rule for life) with God?
Here are some questions to ask yourself (from Adele Calhoun):
When & where do you feel closest to God? Pay attention to the experiences, practices, & relationships that draw you toward God.
What practices best suit your daily, monthly, and yearly rhythms and cycles?
Where do you want to change? Where do you feel powerless to change? Ask the Holy Spirit to help you do through grace what you cannot do through effort alone.
Choose several disciplines that arise from your desire for God's transforming work and that suit the limits and realities of your life. Begin your practice.
You may feel most "in sync" with God while listening to a worship song. Or perhaps journaling your prayers. Or memorizing scripture. Or taking a walk in nature. Or meeting with a kindred spirit to discuss His truth. Or reading commentaries on His Word.
Here are some sample rules or rhythms:
Dedicate every day (in the morning) for the glory of God
Confess my sins before I go to bed
Pray for others
Direct all my wandering thoughts to my Savior
Set aside one day a week to "rest in Him" (Sabbath)
Meet monthly with a spiritual director or mentor
In your life. With your schedule. Your unique personality. What rules or rhythm will you establish in 2012 to rely on Him?
"The one who calls you is faithful and he will do it." (1 Thessalonians 5:24)
If you are intentional to make space for God in the busyness of life, He will be faithful to partner with you for personal transformation. Believing Better. Not only believing IN God but believing God.