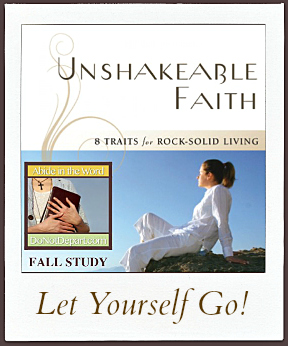 Our third week of the Unshakeable Faith study centered on submitting to God. Giving ourselves over to His perfect will is an essential choice if we desire to stand firm on the Rock.
Like Peter, it sometimes takes me a while to get things through my thick skull! I have to flounder along and make an idiot of myself as I try to do it all my way. Thankfully, our Lord is merciful!
This week He showed me several areas in my life that I am still trying to keep control of. Still not handing over to Him. Ouch.
One of the means God often uses to help me along the road to submission is to take me out of my comfort zone. As it turns out, recording a vlog is way out of my comfort zone! But God is good all the time, and in the midst of breezes and fluttering papers and a kitty who desperately wanted to walk across the laptop, I was able to share my heart.
Grab a cup of tea and join me on our homestead…
If you are reading this post in an email you may need to click through to see the vlog.
I share in the vlog a bit about our journey to our homestead; if you'd like you can read more of the story of God's work in our lives to bring us home.
And below is that GPS I talked about in the video…. :-) It's all about your perspective, isn't it?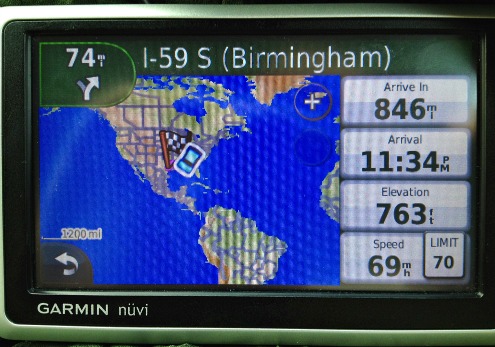 What about you? Did this week's study show you something in your life that you've not yet handed over to God? Do you struggle with giving up control? Join the conversation here.