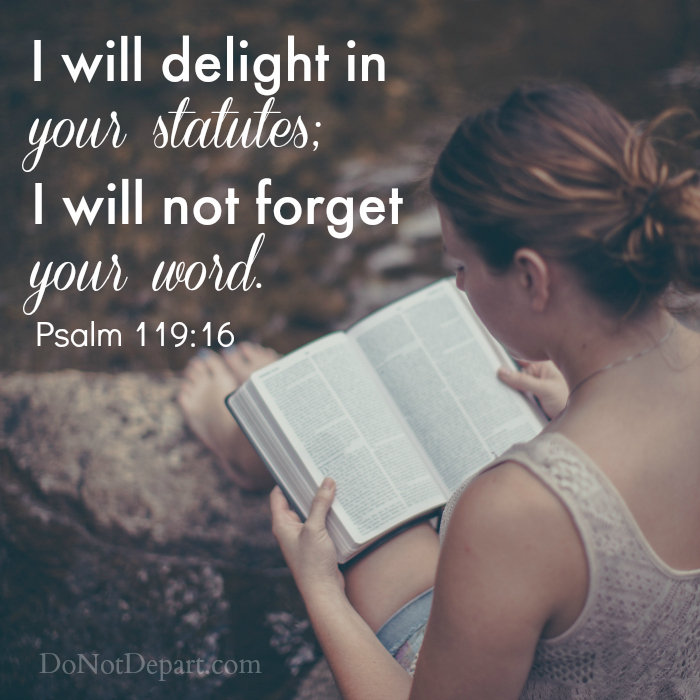 I hear it often in Christian circles – the internet is evil. There is no denying that the access we now have to anything and everything online has created an easy-to-open door to unwelcome and even truly evil things.
So what is the right way for a believer to respond? Should we all just stay off the internet?
What if, instead of complaining or hiding, we choose to bring light?
Every day this month the Do Not Depart team will be posting a scripture graphic that you can use to spread the Word of God. Share it on social media, print it out and write someone a letter, email it to someone who needs encouragement.
Today we would love for you to share our image with Psalm 119:16 above. If you have questions about how to download images, just ask in the comments (be sure to tell us what type of computer/device you are using.)
I have seen God do amazing work through people and ministries right here on the Internet. What a privilege to live in a time when we truly can reach into all corners of the world in just seconds!
Let's all join together and spread the Word of God far and wide!