Thank you for joining us this month as we studied Philippians 2:1-18 together.
This month:
As a community, we can shine like stars, telling others of God's brightness.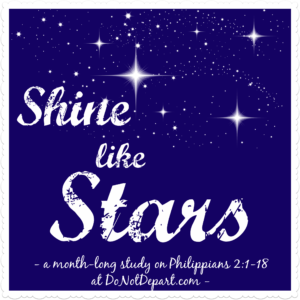 So, tell us: What verse(s) stuck out to you the most this month? How can we encourage each other, members of the community of believers, to shine His love today? Share in the comments!