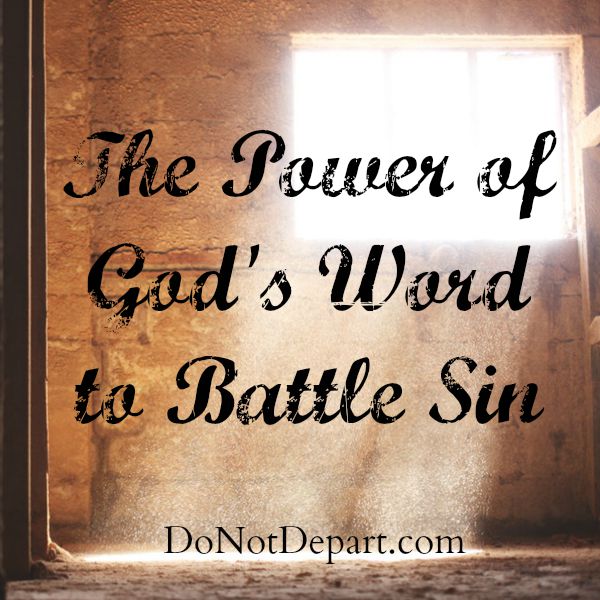 The struggle with sin is the oldest struggle we humans face. Indeed all of our challenges find their root in sin. As we continue our journey through Psalm 19, David turns his attention toward the sins that beset our hearts.
Hidden Faults
Who can discern his errors?
Declare me innocent from hidden faults.
Psalm 19:12
You have probably come across an unexpected photograph of yourself somewhere, especially in this age of Facebook. You log in and suddenly a picture pops up that makes you cringe. "I look like that?" you think in surprise.
Or perhaps it is a video. The voice that comes out of your mouth on the screen does not sound anything like the voice you hear in your head when you speak. You experience a disconnect. It seems that perhaps the person you imagine you are, and the person others know, aren't quite one and the same.
Because we live in our own heads, it can be difficult for us to fully perceive ourselves. This reality affects not only our physical perceptions, but also our mental perceptions. Many of us have faults we are not even aware of. These are the hidden faults to which David refers.
It is often through our closest relationships that our hidden faults are revealed. Perhaps you have a tendency toward impatience, or maybe a complaining tone, and didn't realize. Even hidden faults can trip us up, and they certainly impact those we love.
As painful as it is to have those hidden faults pointed out, it is a blessing to become aware of them.
David asks God to declare him innocent from hidden faults. Isn't encouraging to think that as He brings each hidden fault to our attention, we can acknowledge our brokenness and be washed clean?
Presumptuous Sins
Yet it is presumptuous sins that are most alarming!
Keep back your servant also from presumptuous sins;
let them not have dominion over me!
Then I shall be blameless,
and innocent of great transgression.
Psalm 19:13
What are presumptuous sins? Charles Spurgeon explained them thus:
"A sin that is committed willfully against manifest light and knowledge is a presumptuous sin." – Charles Spurgeon, Sermon 135
We all sin…"for all have sinned and fall short of the glory of God" (Romans 3:23.) When we have become aware of our sin and we continue in it knowingly, we are willfully walking away from God. David acknowledges the power such sins can have when he asks God's help in restraining him!
Some of the most obvious sins are those that are laid out for us in scripture, often referred to as acts of the sinful nature:
Now the works of the flesh are evident: sexual immorality, impurity, sensuality, idolatry, sorcery, enmity, strife, jealousy, fits of anger, rivalries, dissensions, divisions, envy, drunkenness, orgies, and things like these. Galatians 5:19-21a
We are in a battle for our souls, and the battlefield lies within. Every single day we face choices that lead us toward God or away from God. Each of us has his or her own areas of weakness, and each of us needs to daily suit up for the battle!
Finally, be strong in the Lord and in the strength of his might. Put on the whole armor of God, that you may be able to stand against the schemes of the devil. For we do not wrestle against flesh and blood, but against the rulers, against the authorities, against the cosmic powers over this present darkness, against the spiritual forces of evil in the heavenly places. Therefore take up the whole armor of God, that you may be able to withstand in the evil day, and having done all, to stand firm. Stand therefore, having fastened on the belt of truth, and having put on the breastplate of righteousness, and, as shoes for your feet, having put on the readiness given by the gospel of peace. In all circumstances take up the shield of faith, with which you can extinguish all the flaming darts of the evil one; and take the helmet of salvation, and the sword of the Spirit, which is the word of God, praying at all times in the Spirit, with all prayer and supplication. Ephesians 6:10-18a
The reality is that we can not win this battle on our own. Like David we are compelled to plead, "let them not have dominion over me!"
We Need God's Word as We Battle Against Sin
It is not accidental that these verses about sin follow directly after five verses about God's word.
Moreover, by them is your servant warned; in keeping them there is great reward.
Psalm 19:11
More than anything else, it is through the word of God that we become aware of and our hearts become convicted of our sins.
And not only does God's word convict, it also helps us fight our battle against sin. You may have noted that in the spiritual armor presented in Ephesians 6:10-18, the one offensive weapon is "the Sword of the Spirit, which is the word of God."
As Jesus demonstrated when Satan tempted Him in the desert (Matthew 4:1-11), scripture has great power to help us resist temptation.
Ultimately it is All About Jesus
The struggle against our sins will be a lifelong battle. We would be hopeless without Jesus Christ:
But God demonstrates His own love toward us, in that while we were yet sinners, Christ died for us. Much more then, having now been justified by His blood, we shall be saved from the wrath of God through Him.
Romans 5:8-9
We won't be free of sin this side of heaven, but instead of walking in sin, walking away from God, we can turn back to Him (the meaning of the word "repent.") Because of Jesus' great love, in Him we become in God's eyes, as David prayed, "blameless, and innocent of great transgression."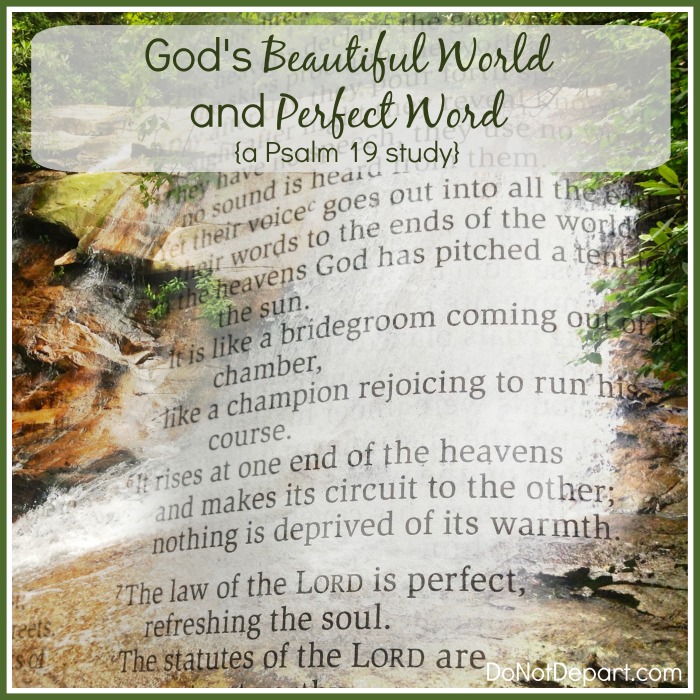 Read the entire series on Psalm 19