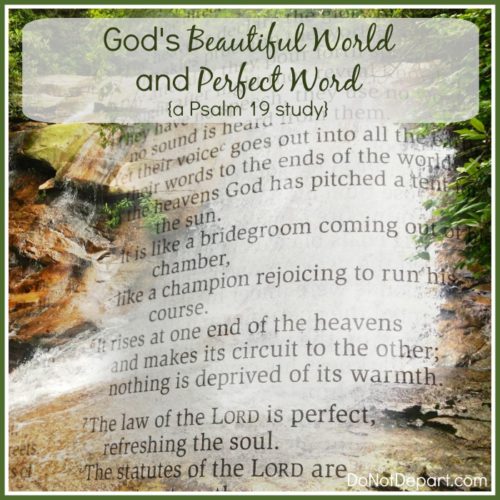 This month here at DND we've been studying Psalm 19.  As Caroline stated at the beginning of the series, "Psalm 19 is an ode to God's beautiful world and His perfect Word. And we want to read about it, revel in it, and praise Him for it together this month."
Spending time in His creation and His written Word are both excellent ways to be renewed and drawn closer to God.
Didn't we have some thought provoking posts this month? I was so encouraged by them!
Have you enjoyed lingering in this beautiful Psalm as much as we have? What did God show you through His word this month?
 We'd love to hear what He's doing in your heart! And if DND is blessing you, please take a moment to share the blessing with others by liking our social media posts, forwarding our articles, and sharing our images. Our desire is to bless and share Christ with our readers.
In Him,
Ali