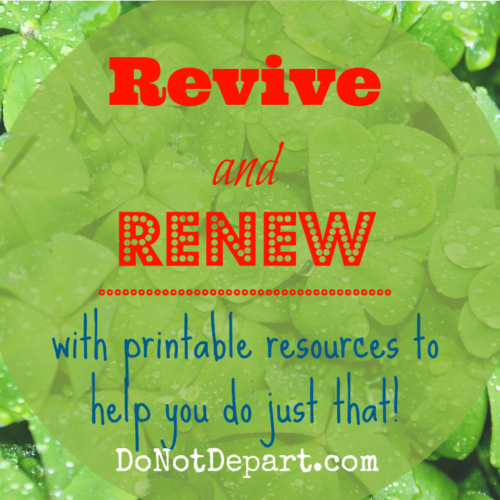 Summer is almost over. There. I said it. I haven't really wanted to admit that, but now it's done. I did it.
I'm not sure whether to laugh at myself for feeling unprepared or to cry because it's flown by so fast.
Some of you may be in the same boat. Is it hard for you to see summer end? Does it feel like a bittersweet parting?
This time of year, a lot of women are very busy making back-to-school plans. Whether we're buying new school shoes, getting our homeschool lesson plans written, or revamping our Sunday-school rooms for kids who've returned after summer vacation we can't escape the"back-to-school" feel. And "back to school" means the promise of fall.
And it's also about this point in the year we realize that once summer is over the rest of the year flies by in a whirlwind of preparation for the holidays. (My aunt just reminded me that Thanksgiving is a little over 3 ½ months away.) It won't be long until I begin thinking about Christmas gifts. And I bet some of you have already started .
And to top that, when I zero my sights in on the close of the year I remember that I still have New Year's goals unmet. I feel like I need to hurry up and accomplish some things on my list!
A lot happens fast. And it's easy to get overburdened with to-do lists, plans, and the hustle and bustle of daily life.
I need some renewal! Do you?
Instead of focusing on the crazy speed of life, let's be like Mary and draw near the feet of Jesus. Let's listen to His teaching and be revived and renewed.  (Luke 10:38-42)
"38 Now as they went on their way, Jesus entered a village. And a woman named Martha welcomed him into her house. 39 And she had a sister called Mary, who sat at the Lord's feet and listened to his teaching. 40 But Martha was distracted with much serving. And she went up to him and said, "Lord, do you not care that my sister has left me to serve alone? Tell her then to help me." 41 But the Lord answered her, "Martha, Martha, you are anxious and troubled about many things, 42 but one thing is necessary. Mary has chosen the good portion, which will not be taken away from her."
So, this month here at DND we're going to slow down. We'll even offer you some printable resources to encourage your focus. Together, let's choose that good portion and listen to the Living Word speak life and renewal into our hearts.
And we'd absolutely love to have you to join us.
What can you do today to help you slow down and sit at Jesus' feet?