This month we're doing something fun at DoNotDepart!
Each author will share a favorite post written by one of our teammates. Honestly, there's so much good material written by such gifted women– it was hard for me to pick just one post to re-share!
That said, one of my favorite series that we've done was back in May of 2015, called Why Abide? It focused on the importance of staying rooted in the Word of God and the benefits of doing so. (You can view the entire series by clicking here.)
Encouraging women to dig deeply into God's Word for Christian growth and fostering a relationship with God is where my heart is. That's why I really loved this post from Lisa: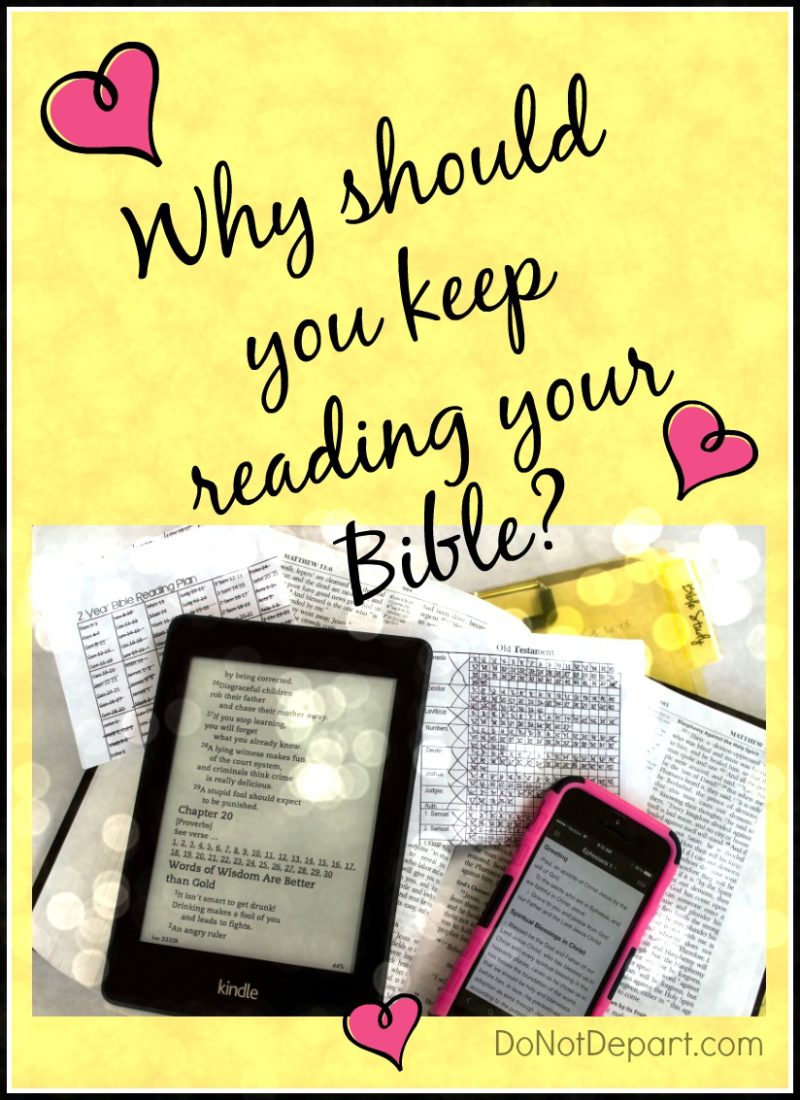 Once I finish a book, I don't usually reread it. The surprises are blown, and I'm ready for something new.
But even with the occasional books I do reread, the second (or third) reading is never the same as the first time. I may catch a few details I missed the first pass, and I may be reminded of truths I need to live more, but subsequent readings are quicker and often just skimmed.
So do we need to reread the Bible over and over?
We already know the major stories.
The essential themes are familiar by now.
It's not quick (it takes me three years to get through my two-year plan; I long ago gave up one year).
And it's not necessarily easier each time (Isaiah 55:8-9). Sometimes the more we read, the less we understand.
Yet we can't stay away from this book. We memorize it; we pray it; we preach it to ourselves.
Here's why:
The more we read the Bible, the more we see God. And the more we see God, the more we love God.

We can never get too much of Love…
To read more of this encouraging post by Lisa Burgess, click here.