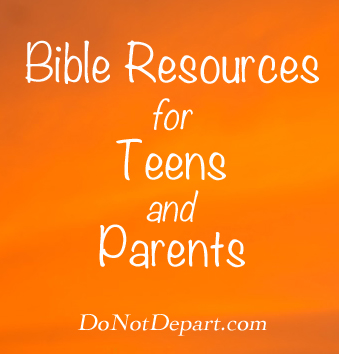 Young people today are growing up in a world that is hostile to Christianity. Moral standards that were once the norm are now considered antiquated and optional.
God hasn't changed. But the culture has.
How do we help our children stand firm? How can we help them navigate the transition from childish faith to a mature walk with Christ?
The teenage years are usually a time of deep questioning and seeking. While our kids are clearly able to be more independent in this season of life, it is not the time to take a hands off approach. Walking through the Word with them is still vital.
Parents and teenagers can work through any bible study together. Most teens are intellectually ready to to use studies marketed for adults. You might want to study one book of the bible. Or perhaps a topical study would appeal to your child.
You can study together, or study separately then meet to discuss what you have learned. This would be a great excuse for a regular outing to the coffee shop, which is sure to be appealing to your teen!
There are also bibles, devotionals and studies marketed specifically for teenagers. Here are a few we have run across:
Truth Matters: Confident Faith in a Confusing World
This book about Christian worldview addresses common objections to Christianity, and is specifically aimed at young people.
Manquest: Leading Teenage Boys Into Manhood
For young men and their dads, this book is "step–by–step approach to transforming boys into men of courage, honor and integrity."
A Young Woman After God's Own Heart: A Teen's Guide to Friends, Faith, Family, and the Future
From a female perspective, this book helps girls explore the priorities of God for their lives, based on the Word. A good option for mothers to use with their daughters.
 Passport2Purity® Getaway Kit by FamilyLife – Version 3
Passport2Purity is a book and cd set that is designed to be used by parents with younger teens as a getaway weekend. There are different versions for boys and girls.
The Power of a Praying Teen addresses common issues that teens face, using scriptures, prayers and devotionals.
There are a number of bibles on the market with supplementary material aimed at teens. The newest version of The NIV Teen Study Bible was just released. Do Not Depart author Caroline reviews this bible here.
Parenting during the teenage years is a time for constant prayer and patience. Stay in the Word with your child and grow alongside him or her. You will make memories you will always cherish.
Do you have a favorite bible resource for teens? Please share in the comments.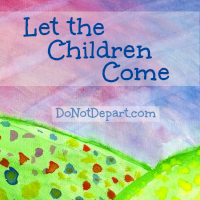 Tweetables:
How do we help teens stand firm in a world that is hostile to Christianity? http://wp.me/p1Su7F-2Z @donotdepart tweet this
Bible Resources for Teens and Parents http://wp.me/p1Su7F-2Zb via @donotdepart tweet this
Your teens need your guidance in the Word just as much now as they did when they were little. http://wp.me/p1Su7F-2Zb @donotdepart tweet this