You have such good intentions, but then you get swamped by the list of things to do to get ready to go:  stop the mail, give the neighbor the key, set your vacation email response, take out the trash, turn off the water, pack the Epi-pen, get sunscreen, print off the reservation … And so by the time you get in the car, you're just so glad to be driving away from it all. You can't wait to get out of cell phone range so you can really relax.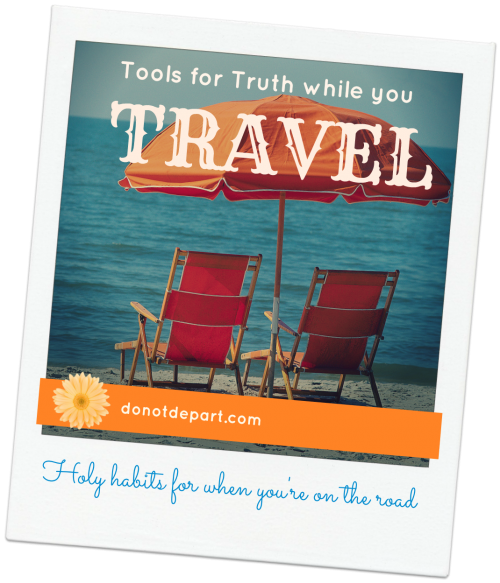 You wanted to memorize together, do a devotion together, and simply pray together, but maybe you need to invite a member of the Do Not Depart team to go with you on vacation for that!  (We would LOVE to!  We pack light and don't take up much room! Just contact us through our FB page :) ) What you need is a journal to guide you on the journey.
This month we've given you some golden practical printable tools to use when you travel.  If you use them, you will be BLESSED to make the truth a sweet part of your vacation experience. That, we can guarantee, even if you don't invite us to go with you!
But today I want to give you a 10-page journal to guide your journey.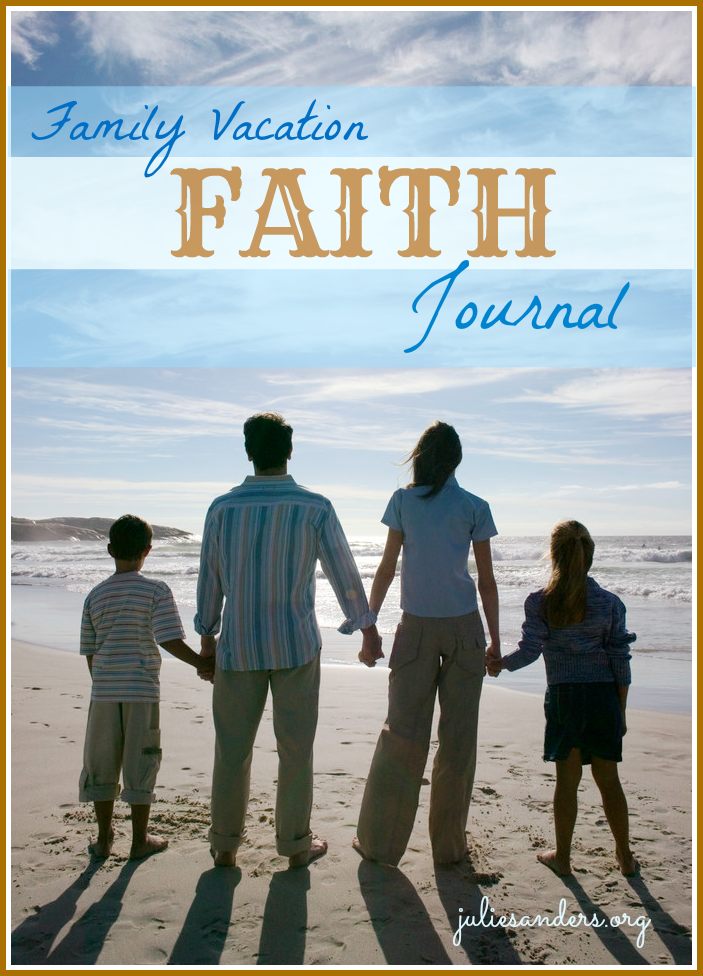 Here are some ways to use it.
5 Way to Use the Family Vacation Faith Journal
Take a look at the pages together before you even start to pack.
Take it into a restaurant with you to use, instead of those coloring pages.
Take a clipboard and let the "back seat dwellers" use it as you travel.
Take a few minutes over breakfast each day of your trip to do a page.
Take it "on location" for when you need 5 sitting down min. at the beach/park/camp.
You can print out your copy right now, or print out a copy for each family member, but make the  Family Vacation Faith Journal a part of your next family journey. Single or without kids? No matter … we can all use a Faith Journal in our travel bag. You will be blessed, even if the journal helps you focus on a solo trek. Use your other printable tools to go with your journaling times.
Remember, "Vacations are not only times for adventure, rest, and relationship. Vacations are also opportunities for a fresh infusion of truth into our tired lives."