This month here at Do Not Depart, we're focusing on the Marvelous Creator. We hope you're not only enjoying these posts on our Creator God, but that you're also getting in some time outdoors, focusing on His creative masterpiece!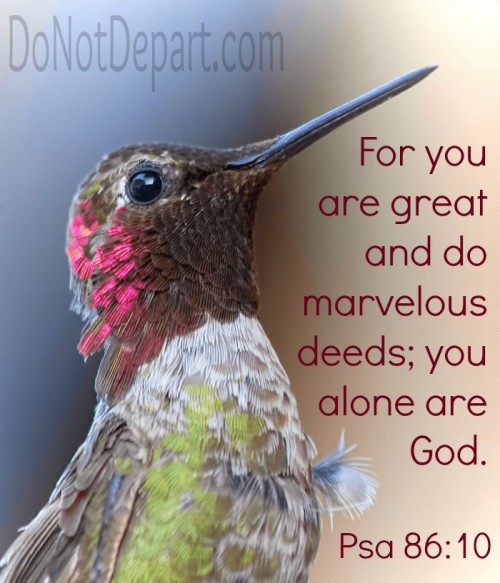 Join us again on Thursday for another segment in our topic. Until then, we pray you'll look with fresh eyes at God's beautiful world and see just how marvelous our loving Father is.
You are free to download and share the image above. Also, here are two wonderful quotes I'd like to share with you that remind us that God's creation is a revelation of who He is and is meant to inspire our worship.
Our Lord has written the promise of resurrection, not in books alone but in every leaf of springtime ~ Martin Luther

Doth not all nature around me praise God? If I were silent, I should be an exception to the universe. Doth not the thunder praise Him as it rolls like drums in the march of the God of armies? Do not the mountains praise Him when the woods upon their summits wave in adoration? Doth not the lightning write His name in letters of fire? Hath not the whole earth a voice? And shall I, can I, silent be? ~ Charles Spurgeon
What have you seen of God's creation today that made your heart leap in appreciation of our loving Creator?