Happy Thanksgiving from your DoNotDepart team! We are so thankful for you! While we love doing what we do, we know our ministry wouldn't exist with out our dear readers. So, to encourage you as you prepare for the "big day" of gratitude and praise, we'd like to share this image with you— feel free to download it, save it, and share it on your social media. You can also follow us on Facebook and Instagram and share the image directly from there.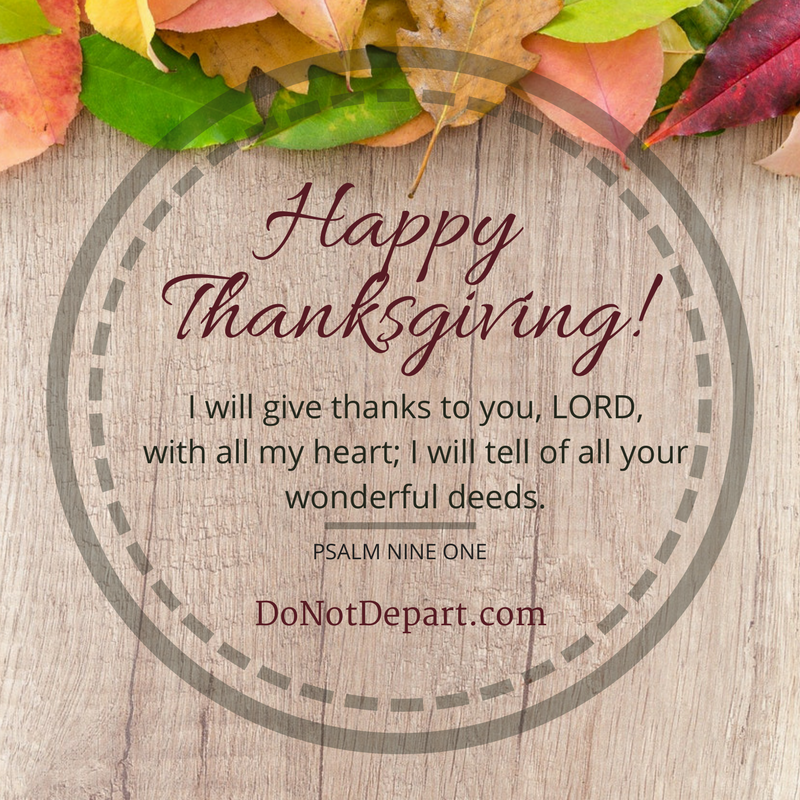 If you'd like some Thanksgiving articles to prompt praise, here are a few articles and posts from around the web that you might find helpful:
We pray that you'd be greatly blessed as you worship the Lord and give Him all the praise and thanksgiving due His name!
Happy Thanksgiving to your and yours from your DND Team:  Ali, Alyssa, Caroline, Jaime, Lisa, and Patti.