We just wrapped up a series on how we can receive God's grace in spite of our sins. In that series, we talked about worry and we talked about unbelief.
What happens with worry and doubt? We feel alone. We feel broken. We feel abandoned.
Yet we aren't. And Hebrews is full of longstanding evidence of God's presence and the gift He gave us in giving Jesus as the new covenant's High Priest.
"Therefore, since we have a great high priest who has ascended into heaven, Jesus the Son of God, let us hold firmly to the faith we profess. For we do not have a high priest who is unable to empathize with our weaknesses, but we have one who has been tempted in every way, just as we are—yet he did not sin. Let us then approach God's throne of grace with confidence, so that we may receive mercy and find grace to help us in our time of need." – Hebrews 4:14-16 (NIV)
Join us this month as we look how, though Christ did not sin as we did and do, He did endure temptations and trials and tribulations. He is empathetic, loving, and full of mercy in guiding us on the right path.
Starting with these verses above, we'll then read through Hebrews 5 together this month. We'll look at the high priest's purpose, cultural history, and how Jesus fills that all. And we'll look at it's so important and amazing that we now have the Highest of priests to hold our faith in.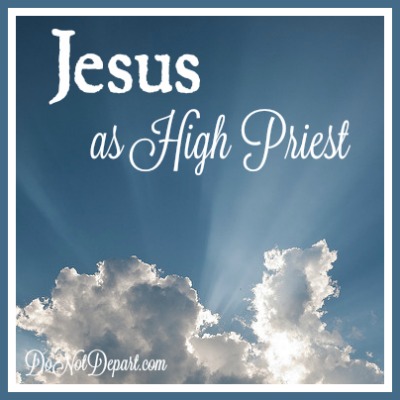 Join us in reading through Hebrews 5 and praying to our God in confidence that He shares grace and mercy for us all.
For more study:
Between now and the end of the week, read through Hebrews 4:14-5:14. Read it twice, if you can.
Note each of the instances where Christ is referred to as the High Priest. How do these verses show how He fulfills this role?
What does having this High Priest always available mean to your walk in faith?
What other verses outside of Hebrews 4:14-16 and Hebrews 5 come to mind when we talk about Christ as High Priest? Share in the comments below.