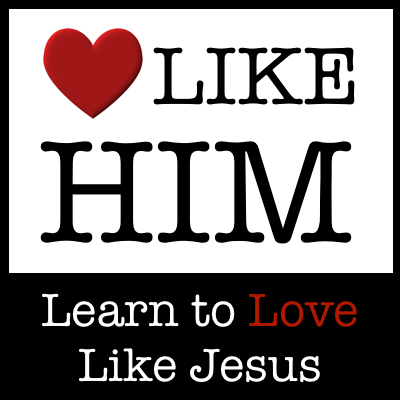 Summer is almost here, and so is our next Bible study!
Love Like Him Bible Study

We will be taking 8 weeks this summer to study what it means to love like Jesus. The online Bible study begins May 14th, in conjunction with the HelloMornings Challenge, and will run through the first week of July.
We would LOVE for you to join us! (No pun intended!)
A FREE study guide will be available next week, so stay tuned next Monday the 7th for the details.
Looking for accountability?

If you are desiring encouragement and accountability toward spending time with God in the mornings, HelloMornings is the challenge for you! Through the challenge you can find like-minded women to connect with and weekly emails to keep you going. There are also tips for planning for your day and sneaking in exercise!
The HelloMornings team is having a live chat tomorrow night (May 1st) at 9EST. The chat is free to attend, and there will be LOADS of giveaways and tons of fun to be had. You can find out more about the live chat here.
Registration for the HelloMornings challenge will begin after the party!
 Stay Connected
We don't want you to miss a thing, so be sure to subscribe to our email updates (it's free!) to get the Love Like Him Bible study posts and more delivered straight to your inbox!