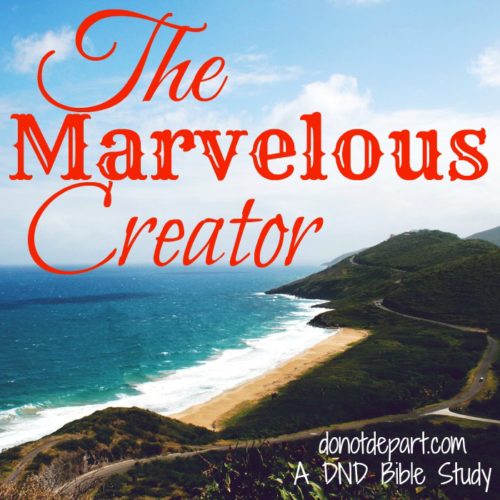 Have you had the opportunity to spend some quality time outside this summer?
We hope you've been awed and amazed by God's Marvelous Creation just as we have.
We've spent all this month focusing on the fact that God's handiwork is designed to point our heart toward Him.  The Master Artist desires our worship and praise in response to His love, power, and majesty.
Isn't God so creative to have given us these many reminders of His love?!
So, what part of God's Marvelous Creation reminds you of just how amazing our Creator and Savior is? Please share with us in the comments and let's praise Him together!