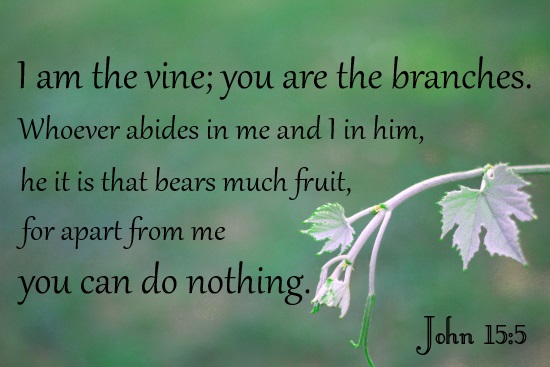 How about all red letters? John 15!
We'll memorize one to two verses a week, treasuring these important words Jesus spoke before He died and rose again: vine and fruit; abiding in His love; full joy; the Spirit of truth; and more.
Registration is now open, beginning May 19, here at the blog. We'll begin memorizing two weeks later, June 2.
If you've never memorized a whole chapter before, it's easier than you think. Pray now about joining us for this no-pressure, slow-paced, but richly rewarding memory journey.
"As the Father has loved me, so have I loved you. Abide in my love."
John 15:9
Will you help us spread the word? Tweet this:
"Will you memorize John 15 with us? http://wp.me/p1Su7F-2V8 Pray now about registering Monday @DoNotDepart #HideHisWord"
Click here to tweet
Questions? Please ask below.