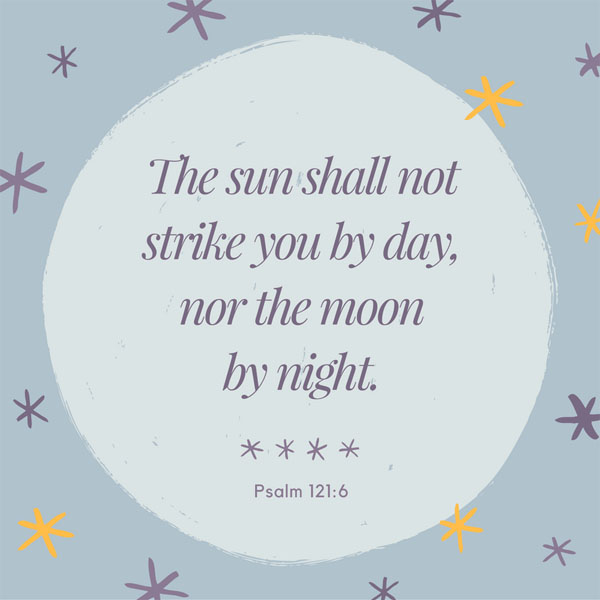 What does the author of Psalm 121 mean when he says this:
"The sun shall not strike you by day, nor the moon by night."
Psalm 121:6 (ESV)
Never be burned by the sun? Never freeze at night?
No. These natural occurrences happened to the psalmist. These happen to us, too. (Jacob would agree, Genesis 31:40.)
With poetry, we look beyond the literal. We go to deeper places.
As you memorize Psalm 121:6 this week, ask the Lord how to interpret these words in your own life.
How has God protected you already in 2017?
Please leave a comment here or visit our Hide His Word Facebook group to continue the conversation.