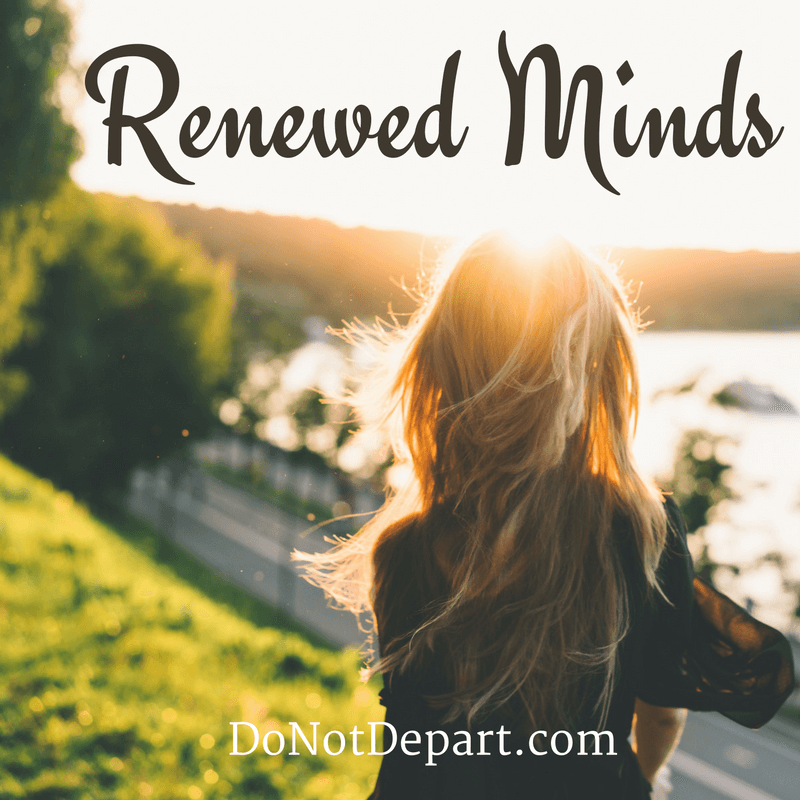 The tiniest details of your day are impacted by the way you think about them. Your mindset can make all the difference.
If we invite Him to, Jesus Christ will transform our lives by the renewing of our minds (Romans 12:2, Ephesians 4:23). As Lindsey wrote, allow "Jesus to take control of your thoughts instead of allowing your thoughts to control you."
This month the Do Not Depart team discussed some of the different mindsets Christians are blessed to be able to embrace through the power of Jesus' work in our lives:
Optimism – Ali wrote, "Made as a choice over pessimism, optimism is an expression of the joy borne of faith, and repels doubting."
Humility – Kelli reminded us that, "Grateful hearts start with humbled hearts. And being truly humble comes from knowing who God is and who we are."
Faithfulness in Uncertainty – Lisa shared, "But our faith flourishes when we trust Him even without perfect knowledge. Making peace with uncertainty leaves room for God to work. And for us to move forward."
Fearlessness – Lindsey listed scriptures about fear and worry to meditate on, as well as five suggestions on how to be unafraid in a scary world.
Hopefulness – Caroline wrote "We can focus on the worries and conflicts around us, or we can actively look for hope."
Keeping an Eternal Perspective – I discussed the incredible reality that as children of God we are members of an eternal and spiritual realm already, and how this affects our daily lives.
Invite Jesus into your thought life. Allow Him to transform you by the renewing of your mind!
What mindset has helped you recently in your walk with Jesus?
Save
Save