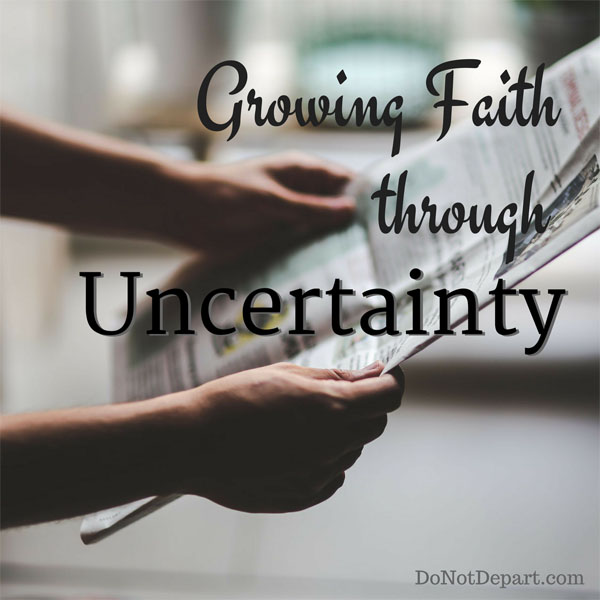 "Oh, the depth of the riches and wisdom and knowledge of God! How unsearchable are his judgments and how inscrutable his ways!
For who has known the mind of the Lord, or who has been his counselor?"
Romans 11:33-34
Google is my go-to source for quick answers.
When I want to know how old someone is, I google it.
When I want to see the menu at Local Taco, I google it.
When I'm looking for a TED talk on slow living, I google it.
But Google doesn't know everything.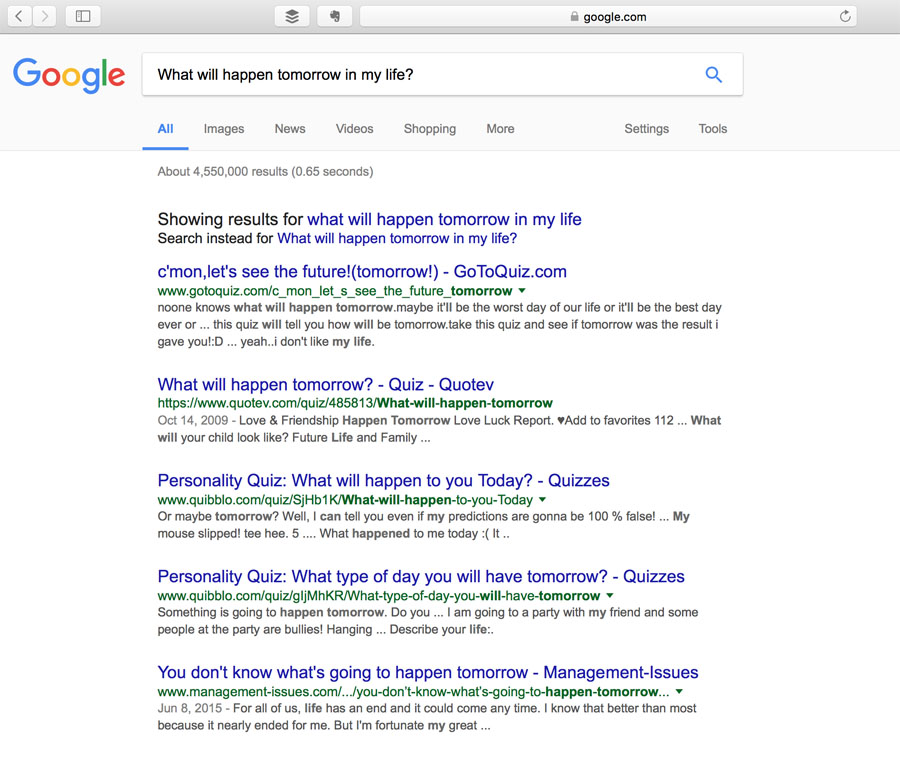 Google can never replace God.
So when Google doesn't satisfy and God seems slow to answer, how do we handle our uncertainties?
This month we are focusing on renewing our minds through our attitudes in the new year (so far we've looked at optimism and gratitude through humility).
But what do we do when we have this attitude: "I NEED TO KNOW NOW!"?
The Insecurity of Uncertainty
When we don't know whether to call the doctor or which job to take or even what to make for dinner, we can feel uncomfortable. Our brains don't like gaps. We like to know. And when we don't know, we can feel anxious or afraid.
Our insecurities can lead us to doubt God's goodness. They can spur us to hoard today's resources when we're unsure of the arrival of tomorrow's resources. They can paralyze us against timely decisions as we stall for more and clearer information.
And conversely, when we're too proud of what we think we do know, we can become harsh and judgmental and legalistic (1 Corinthians 8:1 – "knowledge puffs up, but love builds up").
How to Accept Not Knowing
What can we do with our doubts? For 2017 we can resolve to do these three things to make peace with uncertainty.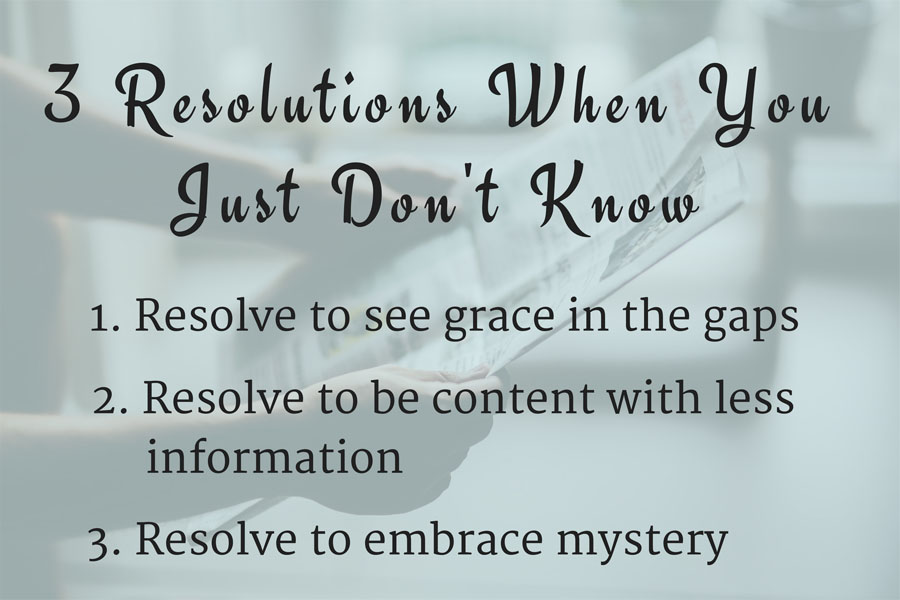 1. Resolve to see grace in the gaps
Look back over your life. Were you given 100% complete information before you decided where to live or married your spouse or settled on a major? No.
But in the midst of our lack of knowledge, God has always been faithful. Even when we've made bad decisions.
If we turn our backs on His guidance, He still never turns His back on us. Through the consequences, He provides a path forward from any mess we create, if we'll seek it.
Look for the grace He's giving you in this moment. He has armfuls of new grace every morning to fill in all our gaps of uncertainty. Resolve to acknowledge His presence as your constant companion.
"The steadfast love of the LORD never ceases; his mercies never come to an end; they are new every morning; great is your faithfulness."
Lamentations 3:22-23
2. Resolve to be content with less information
Let's face it. We'll never know everything we want to know in this life. And that's a good thing. Some things we don't need to know. God sometimes spares us by not revealing the very things we ask to know.
Can we trust God in 2017 to keep us posted on what we need to know? Yes. When we are less greedy with having to know, we can settle into uncertainty as a protective place. God won't keep us in the dark unnecessarily, so let's not force His hand into showing us more than what's helpful.
"For as the heavens are higher than the earth, so are my [God] ways higher than your ways and my thoughts than your thoughts."
Isaiah 55:9
3. Resolve to embrace mystery
Finally, let's resolve to thank God for handling the enigmas in our lives. Can knowing that He knows be enough for us? While being in-the-know can initially seem comforting, we're not wise enough or strong enough to handle the responsibility.
But God is. He has absolute power. He has infinite wisdom. And He has unending love to manage our lives in the best possible manner. Be grateful for that.
"Such knowledge is too wonderful for me; it is high; I cannot attain it."
Psalm 139:6
Grow Your Faith
Do these resolutions mean we lock down our brains and stop trying to learn more? Of course not. God wants us to excel in everything, including knowledge (2 Corinthians 8:7). Wise people store up knowledge (Proverbs 10:14). Keep studying. Continue learning.
But our faith flourishes when we trust Him even without perfect knowledge. Making peace with uncertainty leaves room for God to work. And for us to move forward.
Even when our minds are questioning, our hands are shaking, and our mouths are mumbling, "I just don't know," we can place our security in God's omniscience.
We don't have to understand everything along our journey.
But we can understand enough to show up with God for the ride. That's faith.
Not even Google can explain that.
Do you like to know everything, too? What's your comfort level with uncertainty? How do you make peace with what you don't know? Let's talk in the comments.
Related: