The Bible refers to the Holy Spirit using many descriptive terms. He came to the apostles with the sound of a mighty windstorm in Acts 2:2. Jesus taught us in John 7:37-39 that the Holy Spirit is like water – and that Believers will have His rivers of living water flowing in us. Occasionally He's compared to fire, like in Matthew 3:11 and Luke 24:32. And when the Spirit descended on Jesus, Luke 3:22 says He was in a form like a dove.
When the day of Pentecost arrived, they were all together in one place. And suddenly there came from heaven a sound like a mighty rushing wind, and it filled the entire house where they were sitting. And divided tongues as of fire appeared to them and rested on each one of them. And they were all filled with the Holy Spirit… (Acts 2:1-4 a)

 On the last day of the feast, the great day, Jesus stood up and cried out, "If anyone thirsts, let him come to me and drink. Whoever believes in me, as the Scripture has said, 'Out of his heart will flow rivers of living water.'" Now this he said about the Spirit, whom those who believed in him were to receive, for as yet the Spirit had not been given, because Jesus was not yet glorified. (John 7:37-39)
So the Spirit was promised and given. But, exactly who is this Holy Spirit?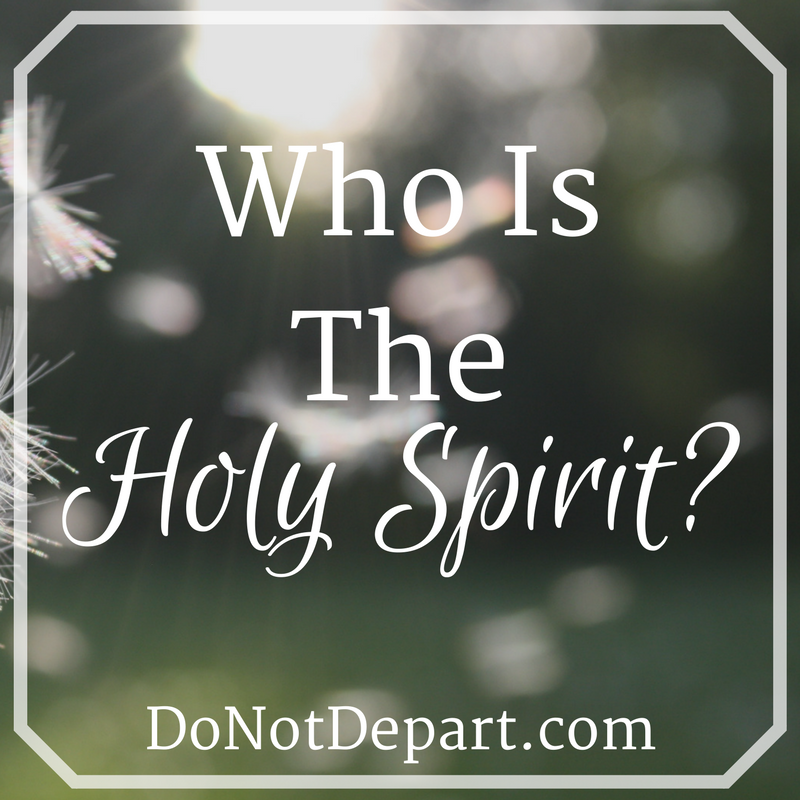 The easy answer is that the Holy Spirit is one person of our triune God. As we see from the verses above, He was sent to all Christians on the day of Pentecost to dwell within the hearts of any who believe in Jesus as their Savior. (See also Acts 2:38-39 and Romans 8:9.)
But this month, we'll look further into the person of the Holy Spirit and even examine some of His works. Though this series won't be exhaustive, we want you to walk away knowing more about who the Bible says the Holy Spirit is and understanding what He's done throughout the Word of God.
We are so blessed to serve a God that comes to make His abode in the hearts of His children!