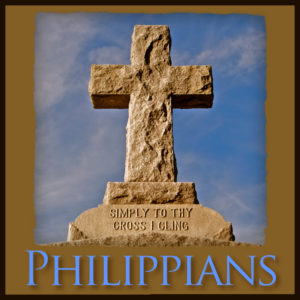 Paul's Overriding Desire
In this week's passage of our Philippians Study, we get a snapshot of Paul's desires. There is a conflict waging inside his soul. He wants to be with Christ, "for that is far better" (1:23) He longs for Christ and to be rid of his aching, imprisoned body. Later in Philippians we see this longing more clearly: "we await a Savior, the Lord Jesus Christ, who will transform our lowly body to be like his glorious body" (3:20-21).
Yet he knows that staying on this earth "means fruitful labor" (1:22) and "is more necessary" (1:24) for the sake of the Philippians' progress in the faith.
But there is yet another desire. An overriding desire: The glory of Christ.
More of Paul's Desire, and a Study Tip!
This is not the first time we have seen this in the book of Philippians. When I am studying a passage and I start to think there might be a theme present, I will try to take some time to go back and dig a little bit. So, let's do some digging! Let's take a look back over the verses we have studied so far, and re-read them, specifically looking for Paul's desire for the glory of Christ. Here is what I found:
Philippians 1:9-11: "And it is my prayer that…to the glory and praise of God"
Philippians 1:12-18: "Christ is proclaimed, and in that I rejoice" (his perspective about being imprisoned)
Philippians 1:20: "it is my eager expectation and hope that…Christ will be honored in my body"
Philippians 1:23: "My desire is to depart and be with Christ" (Paul's desire in death)
Philippians 1:26: "so that in me you may have ample cause to glory in Christ Jesus" (Paul's desire in life)
This is all just in the first 26 verses of the book! I know that we will continue to see more of this theme; Paul's desire for the glory of Christ.
Making Application
I just love the wording of Philippians 1:26:
…so that in me you may have ample cause to glory in Christ Jesus, because of my coming to you again.
I pray that my children and husband would have ample cause to glory in Christ because of my presence in their life. I hope that my friends, neighbors and anyone else I encounter can see Christ in me and can praise God for the joy of Christ brought to them through me.
I fear that more often there is little that is praise-worthy in my life, little that gives God glory. But by God's grace I will press on, even in my failures, because even when I have completely messed up God can be glorified!
What about you? What did you see this week in Philippians? Do you have any questions? Any thing you want to share about what the Lord has shown you in His word?