Read below for this guest post from Lori Wildenberg.
In her deep anguish Hannah prayed to the Lord, weeping bitterly. And she made a vow, saying, "Lord Almighty, if you will only look on your servant's misery and remember me, and not forget your servant but give her a son, then I will give him to the Lord for all the days of his life, and no razor will ever be used on his head."

As she kept on praying to the Lord, Eli observed her mouth. Hannah was praying in her heart, and her lips were moving but her voice was not heard. Eli thought she was drunk and said to her, "How long are you going to stay drunk? Put away your wine."

"Not so, my lord," Hannah replied, "I am a woman who is deeply troubled. I have not been drinking wine or beer; I was pouring out my soul to the Lord. Do not take your servant for a wicked woman; I have been praying here out of my great anguish and grief."
1 Samuel 1: 10-16 (emphasis added)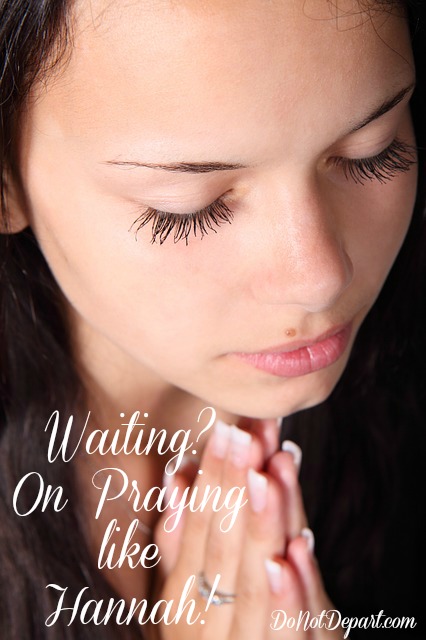 Hannah wept as she prayed for her heart's desire.
Her anguish generated her prayer. She was honest and bold. She poured out her soul to the Lord.
After Hannah gave it all to God, her face was no longer downcast and she even had something to eat. Prior to talking with the LORD all she could do was to cry. She was unable to eat (1 Samuel 1:8, 1 Samuel 1:18). The day following her prayer, Hannah got up and worshipped and later had a romantic night with her husband.
Hannah's heart had been changed.
Her countenance changed before her circumstances. She began to live again: eating, worshipping, and enjoying her husband.
Hannah prayed passionately and tenaciously. She left the cry of her heart at the altar, trusting God with it. She got on with living while she waited and trusted God.
She did all this even before she got what she wanted. 
So in the course of time Hannah became pregnant and gave birth to a son. She named him Samuel, saying, "Because I asked the Lord for him."

1 Samuel 1:20
Hannah's example reminds me that it's good to pray like a crazy woman. I also learn from her that waiting doesn't mean running in place. Even in the waiting I must keep moving forward.
How do you wait and how does prayer keep you focused on moving forward?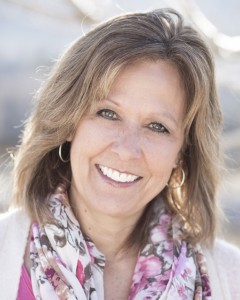 Lori Wildenberg is co-founder of 1 Corinthians 13 Parenting and co-author of three parenting books. A perfect day in Lori's world is a hike with her husband, four kids, and labradoodle. Information about Lori's books can be found over at her website and Amazon. Connect with Lori and 1 Corinthians 13 Parenting on Facebook.