This month we are focusing on prayers for our hurting world. Children recognize that people hurt, even if their perception is limited to the people they see every day. Growing our children's awareness of others' needs and their own need for God is part of our job as shepherds of their faith journey while they are in our homes.
Some children take naturally to prayer, while for others it is more of a discipline to be developed. It is safe to say this is the same for adults. Some of us feel deeply called to the ministry of prayer and others have to learn to make it a part of their daily faith walk.
Whether prayer comes intuitively for your child or not, a prayer journal can be a helpful tool as they learn to pray without ceasing.
I have created a simple template that you can print for your child to use as the beginning of a prayer journal. With it they can keep track of people to remember to pray for. In coming months I will share other pages they can add to a three ring binder in order to create as simple or detailed a prayer journal as they wish to maintain.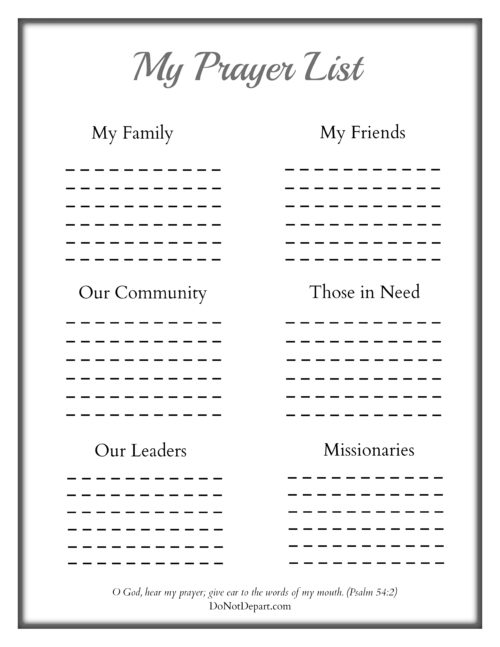 "I urge that supplications, prayers, intercessions, and thanksgivings be made for all people" 1 Timothy 2:1b
I pray that you and your children will find this prayer sheet a helpful tool as you grow in the discipline and joy of praying for others.