Have you been irritated by bickering on Facebook during this election cycle?
Have you fallen into personal arguments with family or friends over politics?
Have you fretted over what will happen if a particular candidate wins or loses?
This month at the blog we're looking at our hurting world. And how we can pray for it.
This includes praying for our political system. But what are we to pray?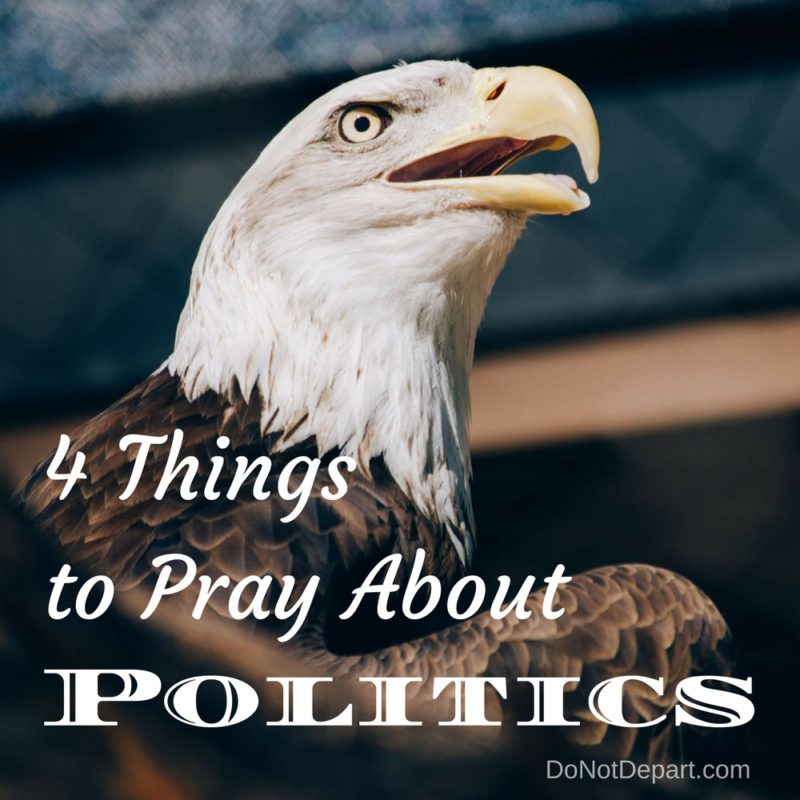 Stirred Up
We've either experienced it and/or seen it more the past few months: fear, cynicism, anger, and worries.
If Candidate A wins, what will happen to national security?
If Candidate B wins, will moral character go out the window?
If I vote for a third party, will it be wasted?
Should I even vote at all?
What is God thinking and what does He expect us to do?
Don't Trust in Horses
Our problem isn't new. Because all our leaders are human, all our past and current leaders have been flawed. And will be flawed in the future. That's a given.
When we place complete trust in any person, we show we're flawed, too.
Listen to what King David said (a great leader to the Hebrew people, albeit also flawed), thousands of years ago.
"Some trust in chariots and some in horses, but we trust in the name of the LORD our God" (Psalm 20:7).
Or as The Message puts it:
"See those people polishing their chariots, and those others grooming their horses? But we're making garlands for GOD our God" (Psalm 20:7, The Message).
When we trust too much in democracy or a better candidate or any political party, we too are polishing chariots and grooming horses.
So how can we trust in God instead in real-life ways?
4 Things to Pray
Here are 4 things to pray about during this political season. It is possible to stay spiritually hopeful through this election cycle. No matter what.
Fear→BELIEF
Lord,
When we feel in danger, remind us You are in control. When we are insecure, be our strong refuge. Even when we feel defeated, we know You've already won the victory. No matter what.
Cynicism→ACTION
Lord,
We're often tempted to give up. We become distrustful of politicians and become negative about others' motives and words. But You tell us to not grow weary. Let us remain hopeful and actively influential. First in our families, our neighborhoods, and our cities. Then in our states, nations, and world. No matter what.
Anger→SERVICE
Lord,
Where prejudice exists—whether in us or in others—send us in with love. Show us opportunities to serve those who think differently than us. Help us lend a hand. Listen to learn. Meet real needs. We'll never change anyone with angry lectures. But we can love people with Your gifts of grace. No matter what.
Worry→REST
Lord,
Renew our minds to dwell on You in this day, not on potential troubles in the future. You have the past, present, and future in Your hands. Your help is here. Your help is now. We can rest in peace. No matter what.
Keep Love First
Politics has its place. Be informed. Stay engaged. But the place of politics isn't first.
The greatest command is still this:
Love God, love others.
If we lose our races, and also lose our faith, which loss is the greatest?
If we win our elections, but lose our friendships, what have we gained?
True peace is only found in the eternal kingdom of God. No vote can abolish our fellowship with Him. No political party can strip away His love. No local councilman nor President of a country can overrule our capacity to love others.
Under God's reign, we remain forever secure, ever hopeful, and lavishly loved by Christ.
No matter what.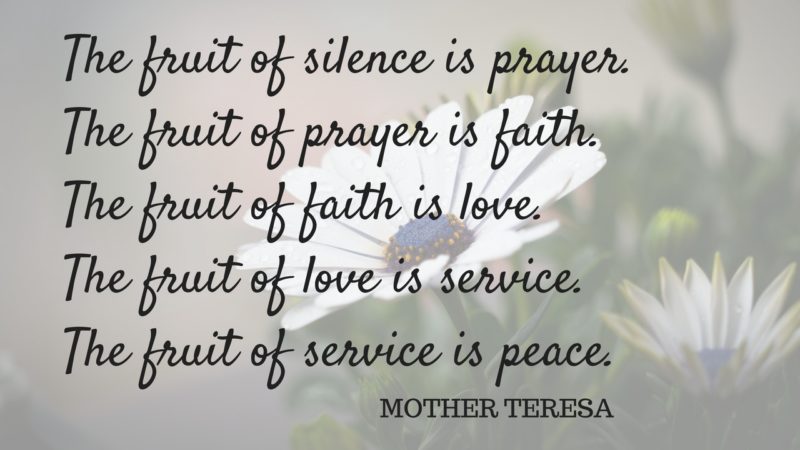 Want more? 
Are you struggling with politics more than normal this year?
Is there a scripture that keeps you focused on Christ? Please share in the comments.