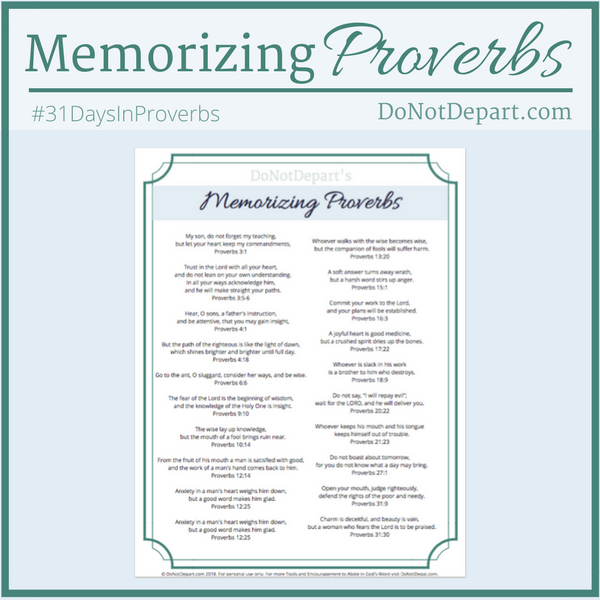 Have you been
reading through the book of Proverbs
with us? In addition to being chock full of wisdom and practical advice for daily living, these Word nuggets are ideal for memorization for kids and grown ups alike.
There are many easy to understand verses in Proverbs, and plenty to choose from for memorizing. Children learn quickly, and can easily tuck these verses in their hearts.
We have put together a list of verses from Proverbs for children to memorize. You can also use the list for your own memorization plan! These are all simple or well known verses, covering a variety of topics. Print them out and tape them in a place they can be seen every day for review.
Spend time in discussion with your kids about the meaning of each verse you memorize, and look for real life examples of the truths you are learning to point out throughout the day.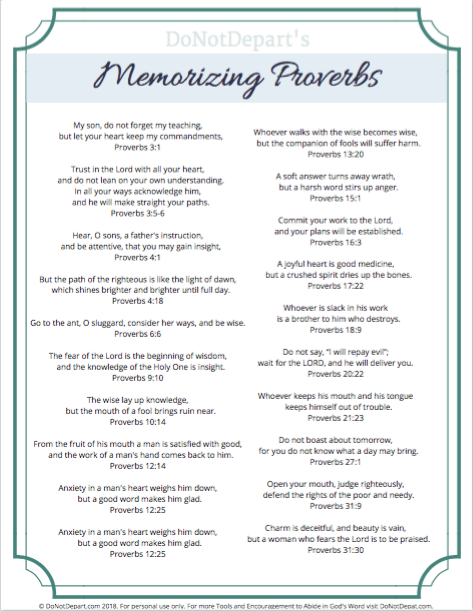 For ideas on helping children memorize Bible verses, check out our Top 10 Scripture Memorization Tips for Kids.
[Tweet "Memorize Proverbs with your kids using our printable list of simple verses. #31DaysInProverbs]