Have you ever said or done something you knew would come back to haunt you? We all make mistakes, and we all wished we had the wisdom to make the right choice in every circumstance. But true wisdom comes from God alone. Because when push comes to shove, not everything in life is black or white. Sometimes we have to make decisions that don't have a clear answer. It's in these instances where we need God's true wisdom to guide our lives.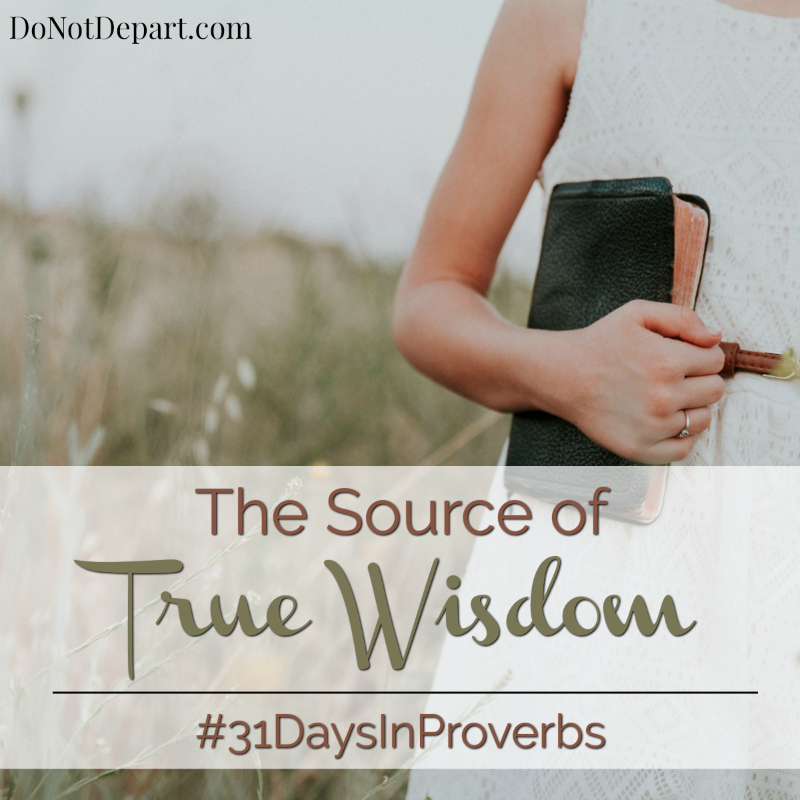 In today's post, we will be examining chapters 24-26 of Proverbs. Much like the rest of the book, they contain verses and sayings that are practical in nature. Some involve issues of integrity while others deal with work ethic. As I read these chapters, I can't help but feel a bit overwhelmed. Each verse makes sense. I find myself saying, "Yes, that's so true!" But putting every single verse to practice… that's a daunting task, to say the least. How does one live wisely in every area of life in every circumstance? And what about the grey areas where there isn't a clear right or wrong answer?
Like a lame man's legs, which hang useless, is a proverb in the mouth of fools. – Proverbs 26:7 (ESV)
This verse from chapter 26 says it all. Knowing truth isn't enough. I can memorize every verse in the book of Proverbs, apply them to my life, and still be a foolish person. Have you noticed yet that motives play a vital role in living wisely? A pure heart makes all the difference. I can be "wise" by the world's standards, but the wisdom of this world is no match for God's wisdom. And the only way to live in God's wisdom to live by the Spirit of God.
My son, eat honey, for it is good, and the drippings of the honeycomb are sweet to your taste. Know that wisdom is such to your soul; if you find it, there will be a future, and your hope will not be cut off. – Proverbs 24:13-14 (ESV)
True wisdom from God gives us a future and a hope that can't be taken away.
So how do we become truly wise? 1 Kings 3:1-15 tells the story of Solomon gaining His wisdom. God came to him in a dream and asked him what he would like to receive. Instead of wealth and riches or a long life, Solomon asked God for wisdom. We are given the same opportunity today.
If any of you lacks wisdom, let him ask God, who gives generously to all without reproach, and it will be given him. – James 1:5 (ESV)
So as I read through the book of Proverbs and find myself overwhelmed by all of the advice and guidance, I must remember that this wisdom didn't come from years of experience or training. Solomon was given his wisdom by God. It wasn't forced, but rather it was natural.
In the same way, we can ask God for wisdom, and He will be faithful to give it to us.
But the wisdom from above is first pure, then peaceable, gentle, open to reason, full of mercy and good fruits, impartial and sincere. And a harvest of righteousness is sown in peace by those who make peace. – James 3:17-18 (ESV)
Enjoying the series? Be sure to join the conversation on our community Facebook group!