So far this month, we've been diving in to why purity is important and looking at biblical examples of purity.
We know remaining pure in various aspects of life and relationships rests on focusing our hearts on honoring God. And maintain (or regaining) a pure life centers on sharing God's love more.
But how do we find reliable resources to help guide us in implementing the Bible's truths into today's culture? What about resources to help teach our kids?
The Bible is our first and best resource. (Stayed tuned for Lindsey's post next week with a list of verses about purity.) Read below for a list of other great websites and books to assist you and your family in the steadfast challenge for sustaining purity.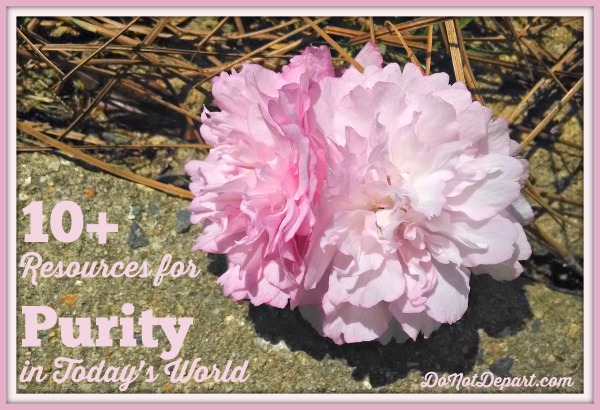 Resources for Adults about Purity
Resources for Families about Purity
We Are THAT Family is a phenomenal blog on sharing thoughts, perspectives, and tips for discussing purity with teens and kids. I love Kristen's realistic and loving approach.
True Love Project: How the Gospel Defines Your Purity by Clayton and Charie King (B&H Kids, 2014) – Clayton King doesn't mess around when discussing serious topics. He adds a dash of humor into his speeches and writing, but remains relevant and powerfully shares biblically-based truth. This new book of his is geared towards teens.
If you're unsure about your child seeing a certain movie or reading a specific book, take a look at the media reviews at Crosswalk. While you might have differing standards as those expressed at times, the reviews can give you an open idea of what themes are discussed within a movie or book.
What are some of your favorite family resources for purity? Please share in the comments!