Attention Matthew 6 Memorizers:
This is the next-to-last week before our last scheduled one-week break. So spend time this week with Jesus's words below and we'll see you back to learn new words in two weeks! (Then only four weeks left.)
Now with this week's verses . . .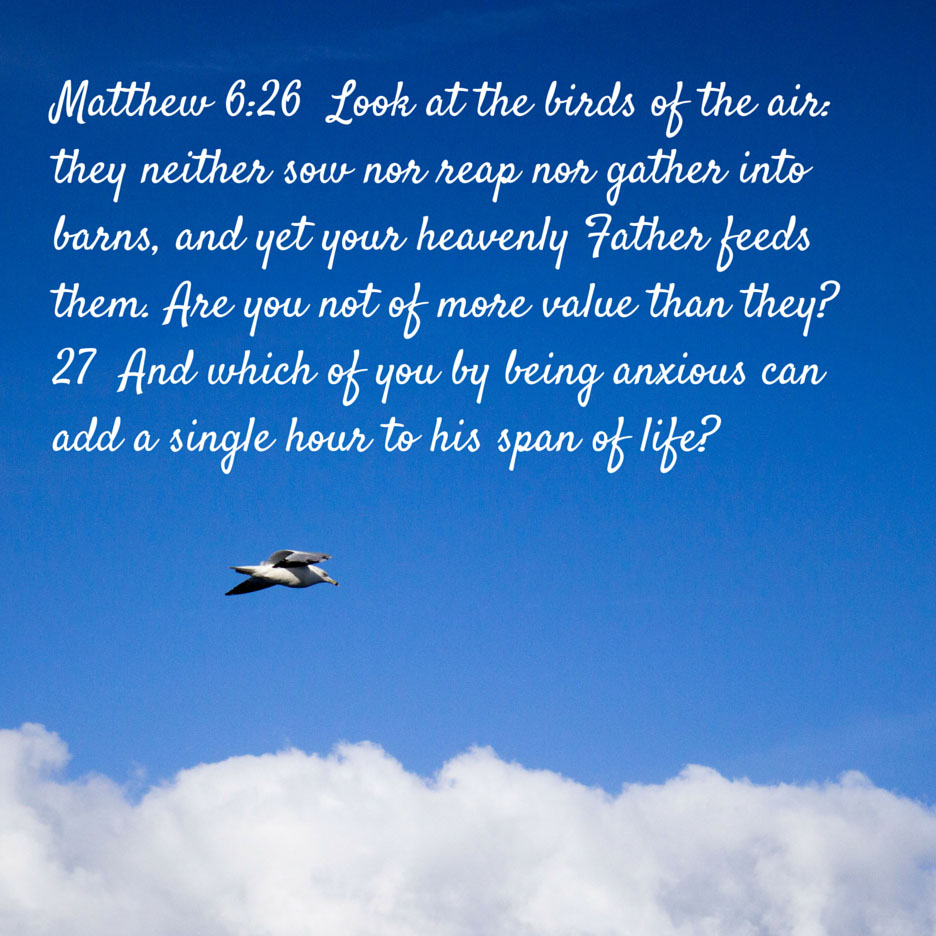 Look Up!
See any birds today?
We often fail to notice them as they fly by, minding their own business as we mind ours.
But Jesus used them as an important example of how to live without worries. God takes care of them regardless of their inabilities to do much for themselves.
How much more so will He do for us?
Bird Photo Challenge
Please take a photo of birds you see this week (or dig one off your phone from the past) and share with us on Instagram @DoNotDepart using the hashtag #Matthew6 and with our Hide His Word Facebook group.
If even the birds don't look worried with all the obstacles facing them, we, too, can live freer of anxiety under God's protective care.
What's your favorite bird to watch?
Tag us on Instagram @DoNotDepart, #Matthew6 or post in our Hide His Word Facebook group. We want to see how God inspires you to "Look at the birds of the air."