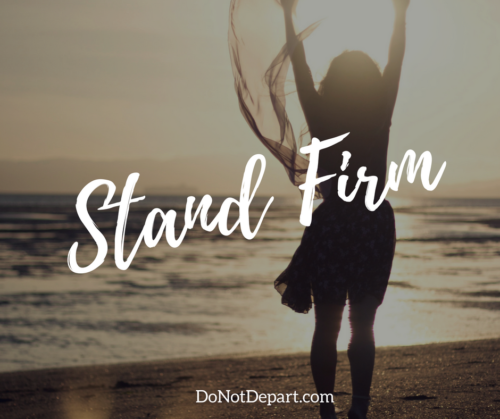 When I was a young believer, I was both passionately committed,
and continuously confused.
I wanted more than anything to follow Jesus and walk in His ways, but I had almost no Bible knowledge. I would hear someone talk on Christian radio, or see a sermon on TV, and not know whether what they were saying was true. I'd have conversations with people of varying Christian backgrounds, and their positions would contradict. Who was right?
Then I would go grocery shopping at the health food store, and see New Age books, and talk with non-Christians, and some of the things they said made sense to me. What was going on?!
I knew that Jesus had saved me. I was absolutely certain of it in my heart. But I had barely cracked a Bible, so my theology was terrible. I didn't know how to navigate all these conflicting ideas.
I was not studying apologetics or aiming to be a theologian. I was just a young working wife who wanted to understand what she believed.
Theology mattered in my life because I needed to be able to discern what was true from what was not true, and make life decisions accordingly.
I wanted to be able to stand firm for Jesus, but I had to know what that meant first.
~~~~~~~~~~
Faith is the keystone of Christianity, but knowledge is the foundation.
May grace and peace be multiplied to you in the knowledge of God and of Jesus our Lord. 2 Peter 1:2
In 2 Peter 1:2-9, Peter uses the word knowledge five times, underscoring the need for us to know God so that we are able to live fruitful lives.
For this very reason, make every effort to supplement your faith with virtue, and virtue with knowledge, and knowledge with self-control, and self-control with steadfastness, and steadfastness with godliness, and godliness with brotherly affection, and brotherly affection with love. For if these qualities are yours and are increasing, they keep you from being ineffective or unfruitful in the knowledge of our Lord Jesus Christ.  2 Peter 1: 5-8
If you don't know what God's Word says, you stay confused about what you believe. This affects your ability to stand firm in many areas.
Stand Firm in Daily Life
One day my daughter came to me with tears in her eyes. "Mama, I can't get any of my school work done because I can't figure out how to do the work and pray at the same time." My sweet girl had taken pray without ceasing completely literally and was trying to hold an active conversation with God while she was writing geometry proofs. No wonder she was overwhelmed!
What you believe about God affects even the smallest details of your life. In my daughter's case, faulty theology had caused her to err on the side of legalism. She needed to focus on Galatians 5:1, "For freedom Christ has set us free; stand firm therefore, and do not submit again to a yoke of slavery."
But far more often American Christians err in the opposite direction, and embrace permissiveness in the name of freedom.
Does your theology impact what you watch on television? Does it help you make decisions about how you spend your money? Does it change the way you speak to people?
Sound theology helps us navigate the smallest moments of our lives because it gives us a framework in which to process every detail.
Stand Firm as Culture Shifts
And he gave the apostles, the prophets, the evangelists, the shepherds and teachers, to equip the saints for the work of ministry, for building up the body of Christ, until we all attain to the unity of the faith and of the knowledge of the Son of God, to mature manhood, to the measure of the stature of the fullness of Christ, so that we may no longer be children, tossed to and fro by the waves and carried about by every wind of doctrine, by human cunning, by craftiness in deceitful schemes. Ephesians 4:11-14

We call it flip-flopping in politics – dramatically changing your position. Especially over the past decade there have been major shifts in what is acceptable in American culture. And politicians have reflected that.
When we don't have solid theology, when we don't know God through His Word, we flip-flop too.
Culture changes. God does not. Nor does His Word. It is not always easy to stand firm as culture shifts, but God is faithful to strengthen you in it.
Stand Firm in Spiritual Battles
After I started seriously studying the Bible as a young adult, one of the most dramatic changes in my worldview came as a result of this passage:
Finally, be strong in the Lord and in the strength of his might. Put on the whole armor of God, that you may be able to stand against the schemes of the devil. For we do not wrestle against flesh and blood, but against the rulers, against the authorities, against the cosmic powers over this present darkness, against the spiritual forces of evil in the heavenly places.  Therefore take up the whole armor of God, that you may be able to withstand in the evil day, and having done all, to stand firm. Stand therefore, having fastened on the belt of truth, and having put on the breastplate of righteousness, and, as shoes for your feet, having put on the readiness given by the gospel of peace. In all circumstances take up the shield of faith, with which you can extinguish all the flaming darts of the evil one; and take the helmet of salvation, and the sword of the Spirit, which is the word of God, praying at all times in the Spirit, with all prayer and supplication. Ephesians 6:10-18a

It is difficult for me to underscore just how much this impacted my understanding of what was going on around me. It was a gigantic "Aha!" moment.
We think our battle is against flesh and blood – other humans – but the real war is in the spiritual realm. And it is a massive war.
You and I are not strong enough to fight this war. The only strength we have is when we are in Christ.
Ephesians 6:10-18a goes into detail about our role in the battle… be strong in the Lord, stand, pray. Did you see all that standing? Look at the words I emphasized in bold in the passage. Four times Paul admonished us to stand. Stand, withstand, stand firm. STAND!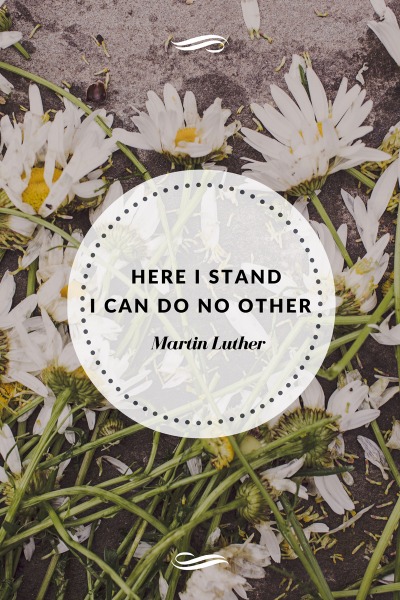 Making the choice in my twenties to dig into God's Word, and try to grow in knowledge and understanding, completely changed my life.
I have been faced with countless small decisions and some very large decisions since then, and basing my decision-making on sound theology gleaned through knowledge of His Word has never failed me.
I have at times gone the opposite direction of culture as a result, but I have always been blessed.
Knowledge does not supercede relationship – remain in His love, press into Him – but it does give you a framework for godly decision making. When you have a solid knowledge of God through His Word, you can make wise decisions, and stand firm.
Save