"For I know the plans I have for you," declares the LORD, "plans to prosper you and not to harm you, plans to give you hope and a future."
Jeremiah 29:11
Although this was written thousands of years ago to encourage the Israelites that their captivity in Babylon wouldn't last forever, it can still encourage us just as much today.
We, too, can live in great confidence knowing that our current dilemmas will eventually resolve, that our ailing bodies will one day be pain-free and whole, and that we don't have to know all the details now because we know the One who is going to make it happen!
If you haven't already hidden this verse in your heart, we invite you to do so this week, joining others who've committed to learning powerful scriptures this summer.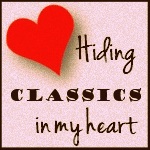 We want to hear your stories about trusting God's plans. Please share below your thoughts and experiences with the truths of Jeremiah 29:11. Also visit our Facebook page for more on this verse.
Have your plans ever failed only to discover God's plans were even better?
What hopes for the future are you trusting God for now? We'll join you in prayer.