Disclosure: Do Not Depart sometimes uses affiliate links. See the bookstore page for full disclosure. Thank you for supporting this site.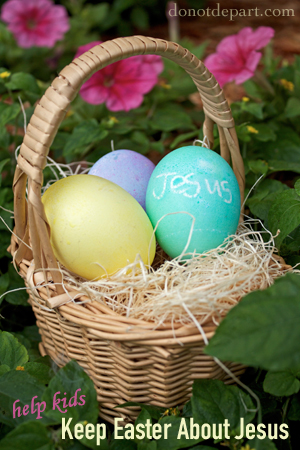 With all the commercialism of Easter, it can be easy to simply follow the culture's norm with your children. Buying new dresses, hunting for Easter eggs and filling Easter baskets can become more of a focus than Jesus' death and resurrection.
But the way we parents celebrate the most important moment in Christian history makes a real impact on our children. Christian parents must be intentional about keeping the focus of Easter on Jesus.
We'd like to help, so we have gathered a few resources for you to consider using to help teach your children about Easter and to celebrate Jesus with them. There are many more resources than we've listed. Let us know your favorites and add to the list!
Read together
Make a craft
Spend Time in the Kitchen
Daily Activity Plans and Bible Studies for Young Children
Share a Seder Meal
For More Ideas
And now a question for you: Do you have family traditions that keep Jesus as the focus of Easter? Please tell us about them in the comments!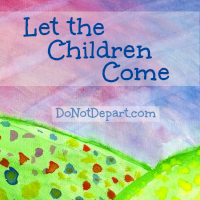 Tweetables:
"Christian parents: are you being intentional about keeping the focus of Easter on Jesus? http://ctt.ec/0Ufp1+" Tweet this
"The way we parents celebrate the most important moment in Christian history makes a real impact on our children. http://wp.me/p1Su7F-2Ta" Tweet this
"Help your kids focus on Jesus as Easter approaches. http://wp.me/p1Su7F-2Ta @DoNotDepart" Tweet this