Disclosure: Some affiliate links are included below. See the bookstore page for full disclosure. Thank you for supporting this site!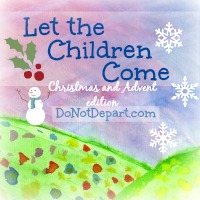 Kids and adults alike get excited about Christmastime. As families of faith, we want our children to know and focus on the reason for Christmas.
God's Word is the best source to teach His truths. When we include other activities, we can also encourage community, invite exploration, reiterate knowledge, engage additional senses, and more.
Read on for several great resources for advent and Christmas, including several you can still jump in on with just a week until Christmas!
Advent Readings, Studies, and Activities
Christmas Crafts
While you're reading the birth story aloud, you and your kids can also make these lovely Christmas crafts:
How does your family prepare for advent and Christmas together? Share your activities and studies in the comments!