There's often a space of time between the moment God speaks a promise to His child and the moment He fulfills that promise. What we do in the waiting proves our faith — or lack thereof.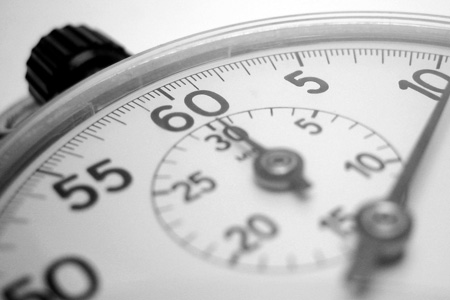 flickr photo credit: Julian Lim
God spoke a very personal promise to me a number of years ago. But days turned to months which turned to years and the promise still hung in the abyss-of-tomorrow. So I found myself doubting. I doubted whether I had truly heard Him. I doubted whether He would actually come through. And in the doubting I grew complacent to His miraculous touch. And I'm certain that it grieved Him.
Without faith it is impossible to please Him, for whoever would draw near to God must believe that He exists and that He rewards those who seek Him. Hebrews 11:6
God convicted me of my doubt. As a faithful Father He opened my eyes to my unbelief. And I broke before Him. As I confessed, He cleansed me. And then with deep conviction, I declared His promise yet again.
We cannot obtain the promises of God unless we believe Him, regardless of what we may see in our today. (Hebrews 11:33) He who promised is both able and willing to bring it to pass.
When we're faced with that season of waiting, joy stirs in our souls as we choose to set our minds on what's to come. As we choose to say with conviction, "I don't know how. I don't know when. But my God will faithfully come through."

What promise of God are you standing on today?