Our youngest is a typically active little boy. When he is not running in circles outside or digging holes, he is reading books about knights or building lego warships.
We limit his "screen time" because we want him to grow up strong and healthy and able to find ways to amuse himself that are not electronic. But the fact is that there are lots of screens in our house (Mom is a writer and Dad is a computer programmer) so the requests to play on a computer or phone come steadily.
I have found a few educational games that are fun and appropriate for him, but I was especially happy to discover the new free Bible App for Kids from YouVersion.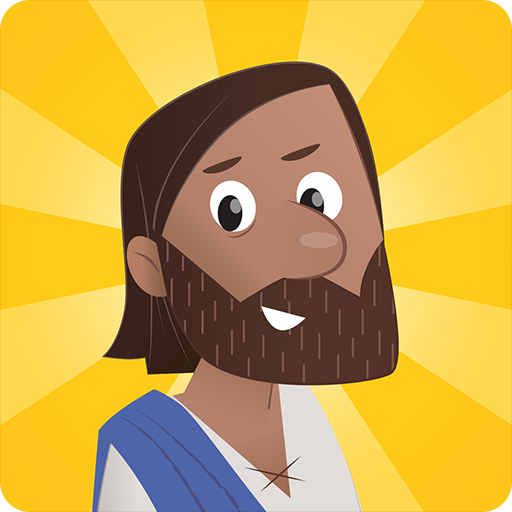 Launched just a few months ago, the Bible App for Kids is a brightly colored, interactive story app, that takes kids through major stories of the bible. The text is printed as well as read aloud. After the story is read, your child has the option to answer questions.
In addition, there is a gaming element – the kids can hunt for pieces of the spiritual armor to add to their collection. There are achievement levels that can be reached based on number of stories read, and how often they are read.
Each story is individually downloaded (this is very helpful for impatient kiddos as the whole app does not download at once – much faster!) And new stories continue to be added.
As of January 2014, the Bible App for Kids includes
In the Beginning (creation of the world)
The First Sin (the fall)
The First Christmas Gift (Jesus is born)
Through the Roof (Jesus heals a paralyzed man)
It is Finished! (the cross)
A Happy Sunday (the empty tomb)
A Forever Promise (the new heaven and new earth)
My son says "It is really fun! And cool! I get to find the spiritual armor!"
I asked around for other parents' thoughts on this app:
"My two year old grandson loves it! The interactive pictures hold his attention and he wants to do it again and again. I love that you have to listen to the verse/story before you play." – Julie
"I've only played one level but me and my kids all like it. I loved that it is so easy to understand e"my 9,5,3,1 year old all play together and then we talk about it. It has really helped them understand on their level and made learning about the Bible fun." – Missy
"My 8yr old loves it. He will sit and play on it until my kindle battery dies." – Autumn
This app is marketed for kids ages 4-10. Children younger than 4 can enjoy it with an adult, and bible savvy kids may get bored in the older age range. Our son is right in the middle of the age range and enjoyed it, but did find the questions "Pretty easy, and really more for little kids."
Have your children tried the Bible App for Kids? What did they think?