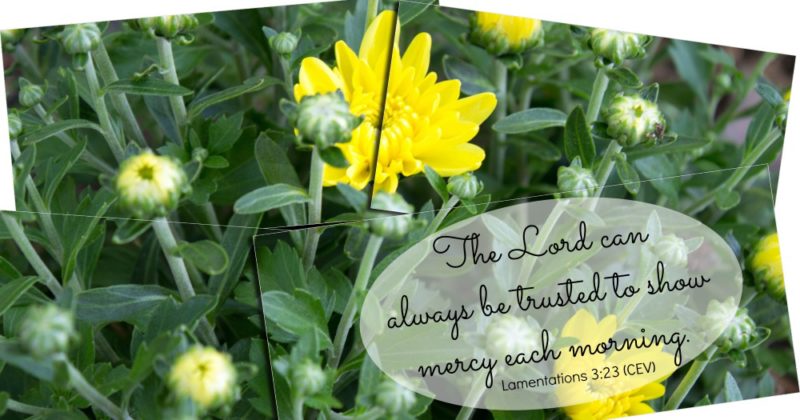 The craziest thing happens every month.
On the first Saturday, we gather with the homeless and poor in our community at Manna House to have a church service outside, although no one is an outsider. Everyone is welcome. Clean clothes aren't required. Body odor is allowed.
And every Saturday, just the right musicians show up to sing to hungry souls, just the right food shows up to fill empty bellies, and just the right hands show up to serve and hug and love.
So why do I worry each time?
Because—I hate to admit this—I'm a worrier. 
I can get anxious over small things, big things, trivial things, anything. I don't want to. I see it as a hole in my faith.
I find myself mentally preparing for potential bad outcomes so I won't be caught off-guard.
What if not enough people come to serve the food on Saturday?
What if we run out of food altogether?
What if I'm asked to do something I'm uncomfortable with,

like this

?
What if?
No.
I'm slowly growing into a better question: What is it?
"What is it" was what the Israelites called manna. Remember when they were traveling through the wilderness after being freedom from slavery in Egypt? God provided them food in fine, flake-like, white wafers that rained down from heaven each morning (Exodus 16:1-36).
He promised to give the perfect amount for each day.
If they weren't grateful to gather it each morning, the sun melted it instead.
If they became greedy and collected more than they needed, it "bred worms and stank" before the next day, proving more than useless.
Day after day after day, God met their needs in the moment.
That's what I'm learning, too.
If I will stay present, focused on the person and the task right in front of me, God will provide what I need for it.
This day is not only where God is, but this day is also when God is.
Anxiety only surfaces when I open a time gap, thinking too far ahead without God, instead of being available to Him now. If there's anything I need to put off until tomorrow, it's my fretting. I'd rather stay preoccupied with noticing God's provision today.
I want to look up each morning and receive the grace that God rains down today.
What is it?
It's grace.
It's the power to stay in the moment.
To sit with God in the now.
To be okay in this place, in this time, with these provisions, knowing God is enough.
God provided daily for the Israelite travelers on their journey through the desert. He gave them manna.
God provides daily for our journeys now. He gives us grace.
It's the craziest thing, and it happens every day.
"Give your entire attention to what God is doing right now, and don't get worked up about what may or may not happen tomorrow. God will help you deal with whatever hard things come up when the time comes."
– Jesus (Matthew 6:34 MSG)
How do you defeat anxiety? What scripture helps you? Please share in the comments.
More about God in the now: