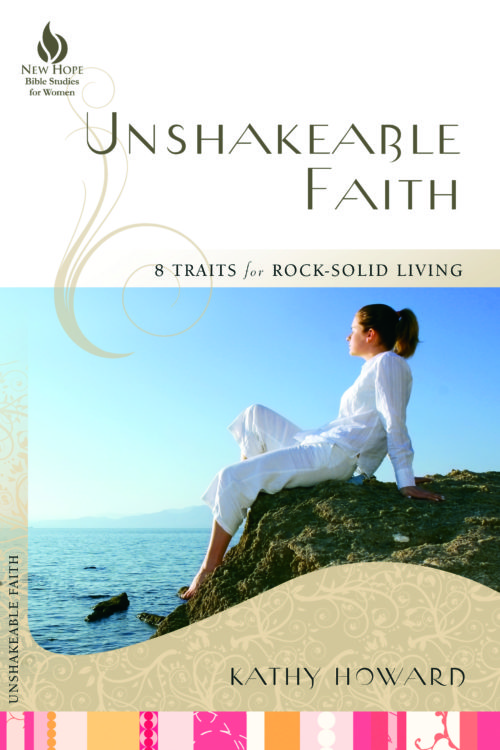 We women are usually prepared for anything. We carry snacks for hunger pangs and tiny sewing kits for loose buttons. We have dozens of hamburger recipes to carry us through the end of the month when money is tight. But is our faith prepared for hard times? Will it stand firm when the trials of life inevitably come or will it be shaken? We can have an unshakeable faith that will weather any storm!
Online study starting September 10
Please join us as we study "Unshakeable Faith: 8 Traits for Rock-Solid Living" right here at Do Not Depart beginning Monday, September 10.th I am honored to share this 8-week Bible study with you! "Unshakeable Faith" explores 8 key "faith traits" found in the life of Peter. We will see how God used Peter's relationship with Jesus to transform his weak, fragile faith – that once denied Jesus – into a faith that stood firm even in the face of death.
Three options/One Community
Doing this study online allows for some great flexibility. You will have the option of participating at three different levels designed to meet the time constraints of busy women.
Devotional – The Monday posts will share some brief insight about that week's faith trait, give a Scripture to read, and ask a couple of questions for reflection. You will be able to read this in a few minutes.
Quick Study – For those women who have a bit more time, the Monday posts will include a link to a 2-page lesson to download and complete. The quick study covers that week's topic a bit more thoroughly and gives more Scripture to read and questions to answer.
Full Study – For those who would like to do the full study, you can purchase the book and work through it as we cover the traits here online.
Of course we want all of you to interact with us here at Do Not Depart. We will begin discussion with Monday's post and continue it through the week. On Fridays, one of the DND team members will post a story or vlog corresponding with that week's faith trait.
Enter to Win!
We will kick-off the study Monday, September 10th with an introductory lesson on what the Bible says about trials in Christians' lives. But before then, we want to give away several copies of "Unshakeable Faith!" Entries will close Monday, August 27 and winners will be announced Wednesday, August 29. You can enter up to three times: GIVEAWAY IS CLOSED
Leave a comment below saying you plan to participate in the study.
Share this post on FB or Twitter, then leave a comment letting us know you did.
Blog about this study! Then leave a comment with the link.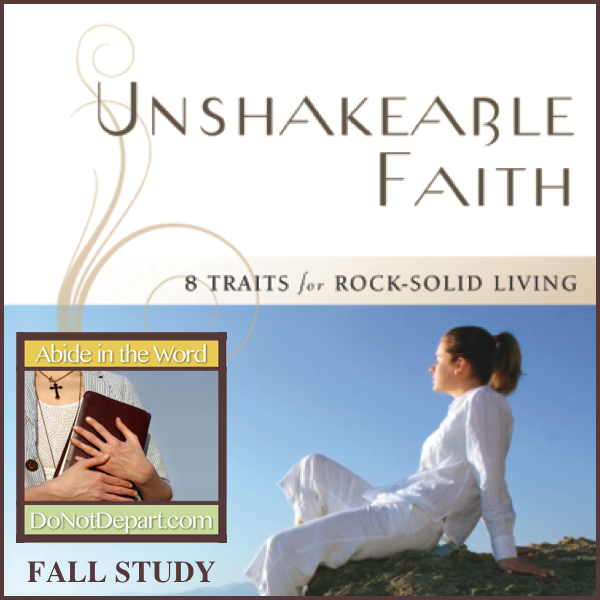 So tell us, is your faith ready for anything? Will you join us as we work towards an "Unshakeable Faith?"