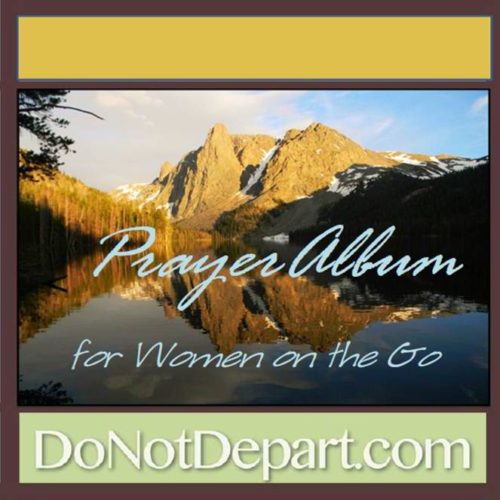 I'm pretty sure I frequently look like a refugee. Women have a lot of "stuff" to take with us. Maybe it's because we want to be prepared for any possible scenarios. Maybe it's because we want to justify having large floral bags. Maybe it's because people get used to us with a diaper bag appendage, and that matures into carrying extra snacks, random trash, and assorted fast food coupons. Or maybe it's that we want to be ready to use our spare moments well.
When life is busy, we need to think ahead about how to make the most of time to turn our hearts to the Lord. There are many ways to organize simple devotional, study, and prayer resources we can take with us.
As a woman often on the go, there are times when I just can't take my Bible Study materials with me.  I want a handy, easy-to-carry, mobile tool for unexpected times I can turn my attention to the Lord. Imagine yourself sitting in a school pick up line … because you didn't have time to go home. Think about waiting at the doctor's office … because she was called away to an emergency.  Or envision the 30 minutes wait during a music lesson, because it's not long enough to leave and come back. Women have little time to waste, yet we have to learn to wait. In the waiting, it's good to have a Prayer Album for Women on the Go. Pull it out of your purse, glove compartment, lunch bag, desk, diaper bag, or other case and use your time to do a little "praying without ceasing."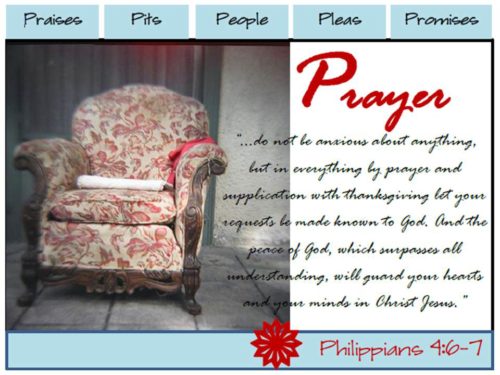 We created these Prayer Albums as an activity at a women's shelter. We talked about, "How do you really pray without ceasing?" It was a fun way to spend an evening with other women, putting together a tool we can all use to make the most of our time and help us abide in the Vine (John 15:1-11) in our busy lives, talking to God throughout our days.
Five sections for prayer include:  Praises (giving thanks), Pits (temptations/sin), People (specific needs/hopes), Pleas (burdens/requests), Promises (scripture to guide/encourage).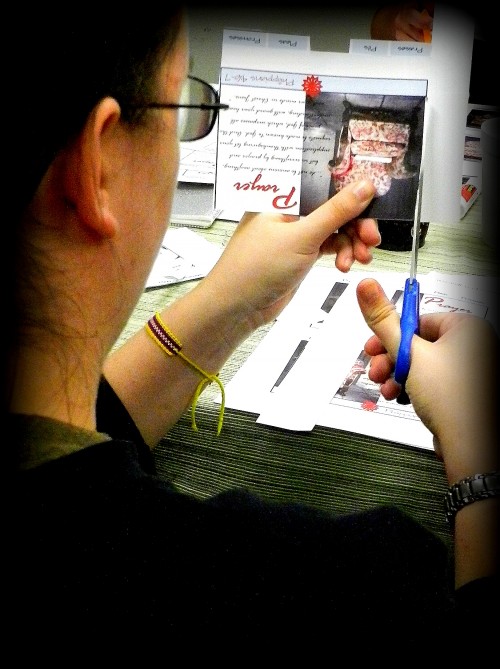 Download The Prayer Album for Women on the Go here.
Print out the 6 pages on to card stock
Carefully cut out the divider cards
Prepare 2 tabbed cards for each section:  Praises/Pits/People/Pleas/Promises
Trim away extra words, preparing 2 cards per section
The final card can be used as a cover card
Put two cards, back to back, into a pocket, so that they show on each side
Fill 3-4 pages with index cards in between each section
Repeat for each section
Use index cards to write down requests, answers to prayer, and scripture, and update regularly. You can even add pictures or notes unique to the content.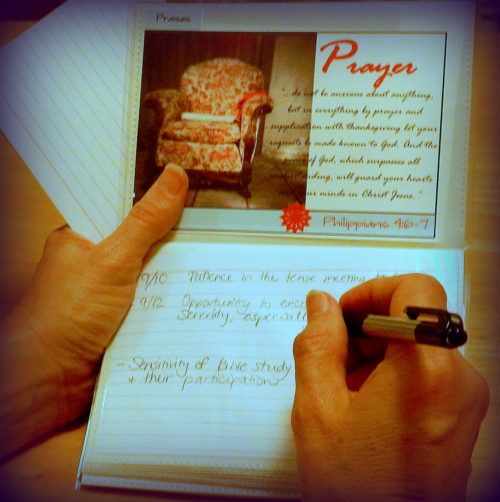 Click here to download your free printable Prayer Album cards.
And when you carve out sweet time to open up your Bible Notebook, use the Bible Notebook tabs, the Meditation Worksheet, pages for Seminar and Sermon Notes, and Prayer Calendars to dig deep in God's Word.