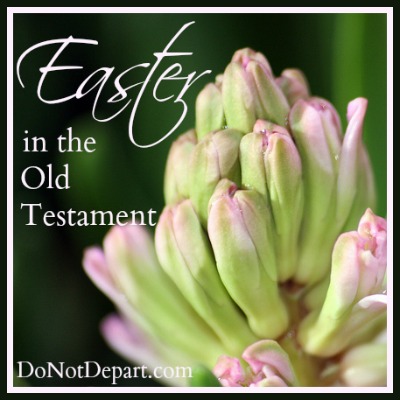 It's coming.
We're in this period of waiting now. Of repenting and preparing and hoping.
But Easter is just under a month away.
When we study Easter, we often read much more in the New Testament since it's there that we follow Christ and His steps, His story.
But, we know that God had all of this planned before creation. So can we find Easter in the Old Testament, too?
This month, we will study a few passages in the Old Testament to see the hints at resurrection and restoration there.
What We Will Study
We will spend a majority of our time this month in Isaiah 53, reading about the prophecy of the Messiah. But, we will also look briefly at part of Ezekiel's story of new life.
We invite you to join us, share with us, and grow with us in seeing the hope of Easter in everything we read, see, and do.
"As for me, I know that my Redeemer lives, and at the last He will take His stand on the earth." – Job 19:25
Other Easter resources here at DoNotDepart:
What verses in the Old Testament make you think of the resurrection and hope of Easter? Share in the comments below.