This month, we've looked deeply into the topic of friendship.
I believe we're all in the same boat — we want to be Christlike friends.
Like me, did you find some areas where you have room to grow?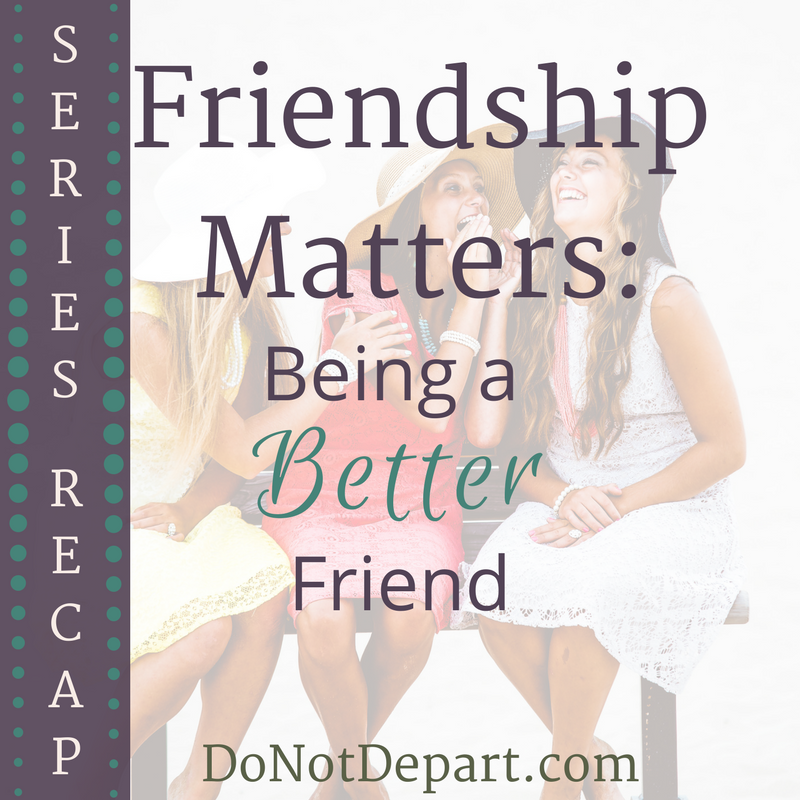 Specifically, this month we looked at:
Taking the initiative — I shared how being a busy woman doesn't mean we need to shelve our friendships. It only means we need to approach things differently and get a bit creative.
5 Reasons We Need Friends — There are a variety of reasons we might fail to invest in friendships. Regardless of our reasoning, though, the truth is that we need friends. Lindsey gave us 5 reasons why.
How to Pray WITH Your Friend, Not Just FOR Your Friend — When our friends are struggling, we pray for them. And they pray for us. But how often do we pray with each other, not just for each other?  Lisa's post looks into how praying with our friends is a way to be a better friend and included a printable prayer template.
Good Friends Don't Fake It — Kelli says, "When we choose to be honest with our friends about our struggles and our sinful hearts, even though it is risking, frightening, and downright intimidating, it opens the door for true and intimate friendship."
What Listening Has to Do With Loving — A listening ear is powerful. When we find someone who listens with an honest, we typically find someone who is trustworthy, focused on others, and servant hearted. Caroline shared a printable Bible verse image of James 1:19 and a list of verses about listening.
How to Be an Encouraging Friend in Times of Pain — The encouragement of a loving friend can make all the difference in how we face the struggles that come in life. Patti gives suggestions for how to be the encourager your friend needs, and includes a list of things an encouraging friend does and does not do.
And just to help us review all the things we've learned this month, we made this printable journal-and-plan sheet for you: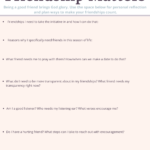 Friendship Matters Journal and Plan PDF
Thanks for following along this month! We pray our series blessed you. If it did, please let us know how it did in the comments below or on social media.
Blessings,
Ali