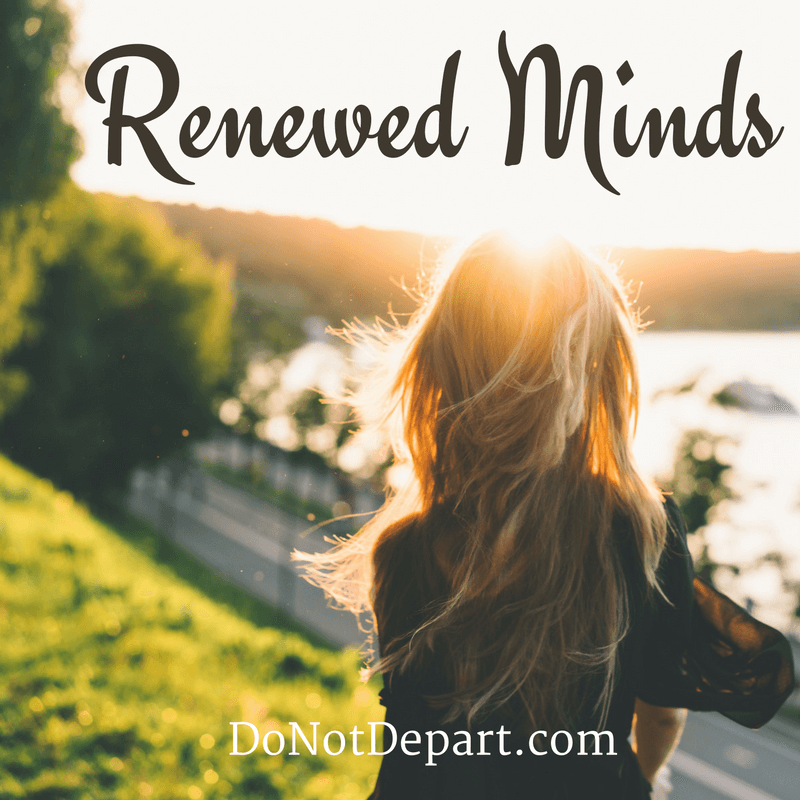 It is January and you launch into the new year filled with good intentions and plans and new schedules and resolutions.
And drives your thinking: "I'll change my eating habits and I'll start running and I'll read my Bible every day and I'll stop snapping at my kids and I'll save money for a vacation…"
And you get tired by the second week of January just trying to remember all your resolutions!
That's the trouble with relying on yourself isn't it? Sometimes you just aren't that reliable. What a relief to know that Jesus is!
What if, instead of making a list of things to do or change, you made the choice to submit your mind to Jesus' Lordship? We give our hearts to Jesus, but sometimes we forget to give Him our minds as well.
Do not be conformed to this world, but be transformed by the renewal of your mind, that by testing you may discern what is the will of God, what is good and acceptable and perfect. Romans 12:2
All of your habits and choices start in your head. You think, whether consciously or subconsciously, and then you act. For true and deep change, you have to let God into your mind – let Him change your patterns of thinking and the way you look at the world.
Look carefully at this passage from Ephesians 4:
". . . put off your old self, which belongs to your former manner of life and is corrupt through deceitful desires, and . . .be renewed in the spirit of your minds, and . . . put on the new self, created after the likeness of God in true righteousness and holiness." Ephesians 4:23-24
Put off the old self… renew mind… put on the new self. To become more Christ-like, to be able to put on the new self, you simply must be renewed in the spirit of your mind. It is a crucial step in God's design to grow you in holiness.
Of course God wants your heart, and we talk about that a lot as Christians don't we? But He wants your mind as well! In Luke 10:27 Jesus tells us that the greatest commandment is to "love the Lord your God with all your heart and with all your soul and with all your strength and with all your mind."
Love Him with all your mind.
This month we will be taking a deeper look at being renewed in our minds. What are the attitudes that hold you back from growth in Christ? How are your patterns of thinking deceiving you? What fresh perspective can you embrace this year that will truly transform how you walk through life as a child of God?
We invite you to read and pray along with us as we seek God for renewed minds in the new year.