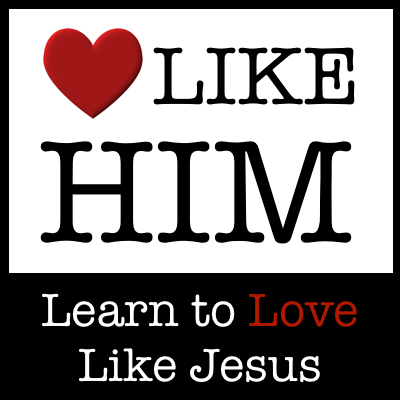 It's not too late to join in. We are looking at the context of 1 Corinthians 13 this week. Today is the LAST DAY to get the Love Like Him and the Focused15 study for free! Head over to Inspired to Action for more information about each Bible study. 
While you're there, check out the HelloMornings challenge and join in if you can. Registration ends today! You do not have to be a part of the HelloMornings challenge to join the study, and all are welcome to download a copy and start with us today!
We'll be here every Monday to discuss all we've learned the week before.
Great Online Bible Study Sites
Understanding the context of a passage of Scripture is very important. Many good study Bibles (the The ESV Study Bible
 is my favorite!) have a great introduction to each book, which gives us helpful information to understand the "why" behind the book's writing.
Now, if you don't have a study Bible, or if you still want to do some digging, there are loads of great sites online that can help you in your search!
eBible.com and biblegateway.com are two great sites in which you can easily switch translations, for day 1. (eBible also has an AWESOME iPad app.)
Bible.org typically has great introductions and outlines available for each book.
I will often just do a Google search for what I am looking for, in this case "context of 1 Corinthians", then I will browse several of the results from familiar sites.
There are many other great Bible study sites to browse through, if you are looking for more! You may even find something to use on your iPhone or Android devices.
We are blessed to live in this age of technology, with an incredible amount of information literally at our fingertips!
We're praying for you this summer, that God would continue to do a great work in each of us as we dive into His word and learn to love like Him!
See you next Monday, when we will chat about what we learned this week about the context of 1 Corinthians 13. If you are on Twitter, you can join in the conversation all week, using the hashtag #LoveLikeHim. Or, come and share what you are learning on the Do Not Depart Facebook page!
Have you done this type of study before? Is this intimidating to you? Exciting? What are you looking forward to in this Love Like Him study? Let us know in the comments!
 (Affiliate link present.)